Pros
7 day money back guarantee
Keeps no logs
Unlimited traffic
Shared and dedicated IP addresses
OpenVPN, SSH2, L2TP/IPSec and PPTP protocols
Cons
No 24/7 live chat support on the website
Bottom Line
TuVPN offers many great features, like today's leading protocols. Due to this, the service has gained popularity not just in Europe and US or the surrounding Asian territories but the entire world. It also offer useful help guides to all of its website visitors.
TuVPN is based in the British Virgin Islands. The service is popular due to its dedication towards the deliverance of a stable and fast VPN service, which caters the needs of its worldwide consumer base.  The service is run by SDN systems, which is a renowned Data Network Security company.
The company is registered on British Virgin Islands, and as you will find out reading this TuVPN review, it has loads to offer.
Pricing Plan
The service offers you both shared and dedicated accounts. Here is further detail on their respective packages: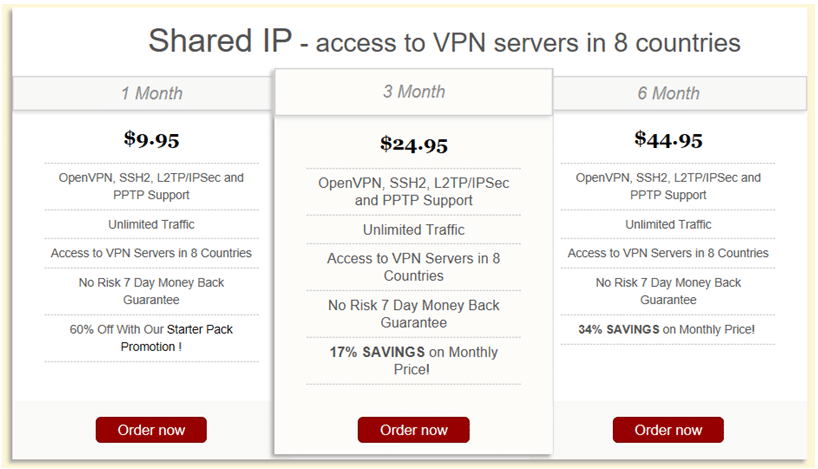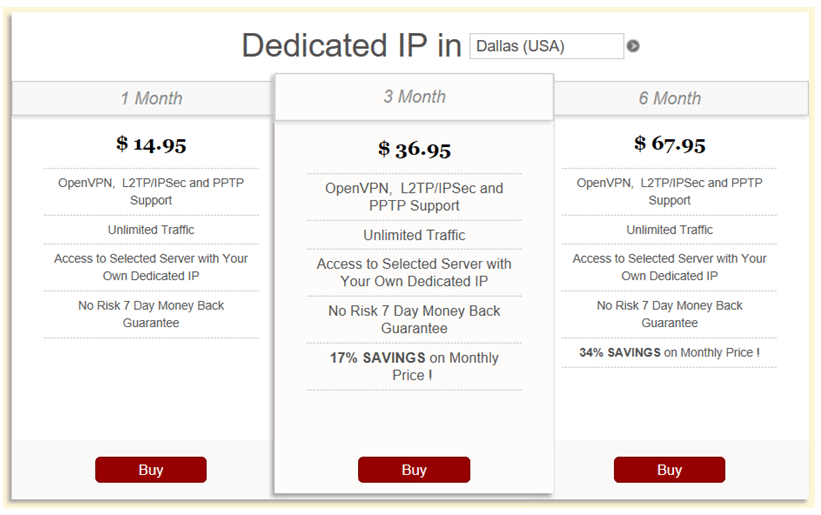 The tool offers some interesting monthly, three month and six month packages. As you can see in this TuVPN review, a very interesting thing about the service is its offered discounts. Surely for the first-time VPN buyer, these will motivate to opt for the package in the first place.
It is advised that if you haven't used a VPN before, you should try its monthly package first. This will allow you to have a good idea of what the service has to offer.
Payment Method
The service accepts Visa, MasterCard, Paysafecard, webmoney and Wire Transfer payment methods. But note that 10% processing fee will be applicable on all Paysafecard transactions.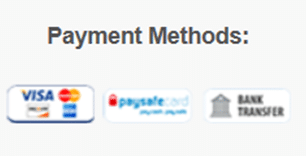 They also support payment through Bitcoin
Servers & their Locations
This TuVPN review readers must note that the service has servers placed in 9 nations, which includes the U.S, U.K, Canada, , the Netherlands, Spain and Sweden. Here is a picture of its servers' locations: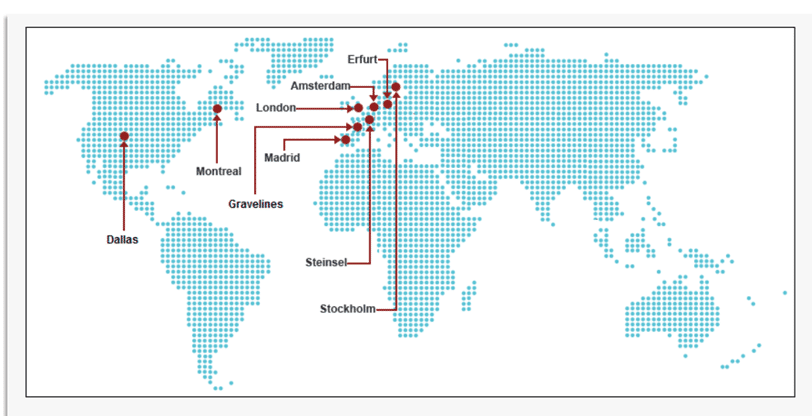 Here is a look at details on the servers:
dallas.tuvpn.com (USA)
london.tuvpn.com (UK)
amsterdam.tuvpn.com (Netherlands)
gravelines.tuvpn.com (France)
madrid.tuvpn.com (Spain)
steinsel.tuvpn.com (Luxembourg)
montreal.tuvpn.com (Canada)
erfurt.tuvpn.com (Germany)
stockholm.tuvpn.com (Sweden)
vpn.tuvpn.com (random connection to any of our nodes)
A minor negative point of the service here is that it doesn't offer much U.S based server options.
Money Back Guarantee
This TuVPN review readers will be happy to note that the company has a 7 day money back guarantee in its packages.
Additional Features
Many TuVPN users adore the service as it grants them access to prominent social media utilities such as Facebook and Twitter.
Surely, this is why the social media addicts who face geo-restrictions should think about opting for this tool.
Instant order approval
Sound's nice isn't it?
Well, surely this one feature means that the service's users won't have to face much issues with their purchasing activity.
Compatibility
The VPN works with prominent technologies such as Windows, iOS and Android.

Security and Privacy
This TuVPN review will give you a very good idea of how it can aid you with your security and privacy concerns. Take note of the protocols that it supports:
OpenVPN
SSH2 Tunnels
L2TP/IPSec
PPTP
This TuVPN review readers must understand that the PPTP, L2TP/IPsec offers unlimited traffic in both Dedicated and Shared IP accounts.
The OpenVPN offers unlimited traffic alongside remember-password option enabled.This is in both Dedicated and Shared IP accounts.
The SSH2 offers unlimited traffic in Shared IP accounts.
They supported also proxy server
Logs & Privacy Policy
Potential or current TuVPN customers must note that the company says it doesn't keep any log.
Customer Support
TuVPN review readers will be rather disappointed to know that the service does not feature live chat support on their website. Anyone who wants any help with the utility should use its ticket system. Additionally, the service also offers a helpful database on its site.
Setup Tutorial (for Windows 7,8 10 – OpenVPN)
First download the OpenVPN client via this link:
http://www.tuvpn.com/downloads/TUVPN-2.1.4-installer.exe
You will observe this window. Click Save.
Right-click at the VPN client and click "Open." You will observe a security message pop-up. The windows header will be "User Account Control". You will be asked "Do you want to allow the following program from an unkown publisher to make changes to this computer?"Click, Yes.
Click "Next" when you see this screen.
Choose "I Agree."
Now the following "Choose Components"screen will appear. Click "Next."
After installation is done, click "Next."
You can uncheck "Show Read me" if you want to. Then click "Finish."
Points on OpenVPN GUI
This is a critical step for the of the OpenVPN's proper functioning with Windows 7.
You need to make sure that yoy run OpenVPN GUI – this is the program that you'll use to connect/disconnect to TUVPN as Administrator. By doing so, this will allow you to enjoy an uncomplicated experience with the utility.
Click "Start button," then "All Programs," then find the OpenVPN folder.
After doing so, left-click on it. This will expand the folder. At this point right-click over OpenVPN GUI, then opt for"Properties."
Running as Administrator
In "OpenVPN GUI Properties" window, select "Compatibility" tab.
Now, ensure the "Run this program as an administrator" box under "Privilege Level" is checked i.e. Then click"OK."
At this point, you are ready to start connecting to your VPN via OpenVPN software.
Get yourself connected
Double-click on "OpenVPN GUI" icon present on your desktop.
You will now see a Windows security message pop up "User Account Control". It will state "Do you want to allow the following program to make changes to this computer?." Click"Yes."
Left-click on 'up arrow' present in your screen's bottom right-hand corner. You will then see the "OpenVPN Gui" icon.
Shared VPN Users: Right-click over "OpenVPN" icon, choose server of your choice from menu and click "Connect."
Dedicated IP VPN Users:  Right-click over"OpenVPN" icon, select your subscribed server from menu, afterwards click "Connect."
OpenVPN connection
Now put in the TUVPN username and password that you got emailed after your payment. The title of the email will be "TUVPN.COM Service Activation." Click"OK."
TuVPN Connected
At this point, you should be connected. You will notice that the two small screens on the OpenVPN icon will now have altered from red to green. Green indicates that you are connected.
If you want to disconnect from the VPN network, right-click over the OpenVPN icon, click "Disconnect."
Confirmation of connection
In case you want to confirm that you are enjoying new possibilities and anonymity on the net, go to an IP identification website where you can view that your IP is now a TUVPN server node in a completely different location, and possibly a different nation.
Unique Selling Proposition(s)
The service is for all those who demand extra security as well as privacy every time they surf the internet.Additionally, the service is for anyone who care to use public Wi-Fi hotspots and would like to properly secure their connection.
Here are further interesting things about the service:
This TuVPN review readers who are interested in the service will be excited to note that every single TuVPN account provides access to High Anonymity Web Proxies. Moreover, every single VPN server of the utility has configured a corresponding Proxy server. As a user, you may utilize these proxies standalone or along the company's VPN servers – this in order to safeguard your anonymous status.
If you have decided to use Skype, P2P or any other thing that necessitates the use of incoming open ports, you will see that the company's Dynamic Remote Port Forwarding is extremely beneficial.
If you are behind a challenging firewall, you will still enjoy the TUVPN service.This is because they are offering OpenVPN over standard HTTPS port (443/tcp). Certainly, this should be open on all networks as well as routers.
Conclusion
TuVPN can be defined by many things such as its offering of amazing security and its wonderful dedicated and shared IP packages. The utility comes in the form of many interesting packages, and it also features a brilliant money-back guarantee. Although it would have been great if it had more servers based in the United States.