The debate between Android and Apple products is infamous for its prolonged nature. Both devices offer excellent features, easy-to-use interfaces and app stores filled with useful and fun apps. When it comes to the differences between products, however, it's no secret that Android offers more flexibility than Apple. Unfortunately, that flexibility can also bring about many vulnerabilities.
For example, your Android device is constantly leaking your personal information to third parties. This is a huge invasion of privacy that probably makes your blood boil. Luckily, VPN Analysis has a solution: a VPN for Android. Android VPNs work to keep your information private, your data safe and your overall online environment secure from unwanted third parties.
The Best VPN for Android: Summaries
ExpressVPN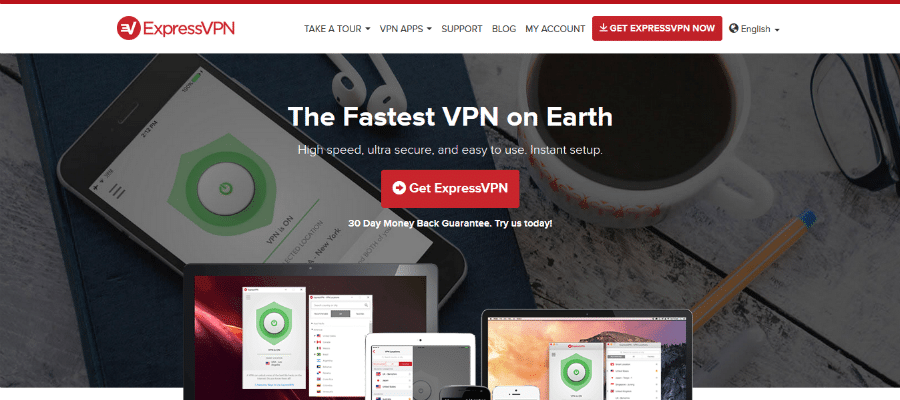 ---
Subscription PRICE
1 month plan – $12.95 per month
6 month plan – $9.99 per month (billed $59.95)
15 month plan – $6.67 per month (billed $107.55)
---
ExpressVPN is a VPN provider based in the British Virgin Islands that offers an excellent service to Android users. To start, ExpressVPN provides users with excellent military-grade OpenVPN encryption, a strict privacy and no logs policy and DNS/WebRTC leak protection. Additionally, ExpressVPN offers 90+ server locations with fast speeds to go along with them and "stealth servers" located in Hong Kong for additional privacy.
ExpressVPN also includes a free Smart DNS service in their package. If you have any issues with your service, ExpressVPN's dedicated 24/7 customer support will be there to help you in a very timely manner. Finally, ExpressVPN also offers a 30-day money-back guarantee for unsatisfied users.
Pros
Military-grade OpenVPN encryption
Strict privacy & no logs policy
3 simultaneous connections
Free Smart DNS service
24/7 customer support
Fast server speeds
90+ server locations
Cons
A bit costly (but worth it)
---
PrivateVPN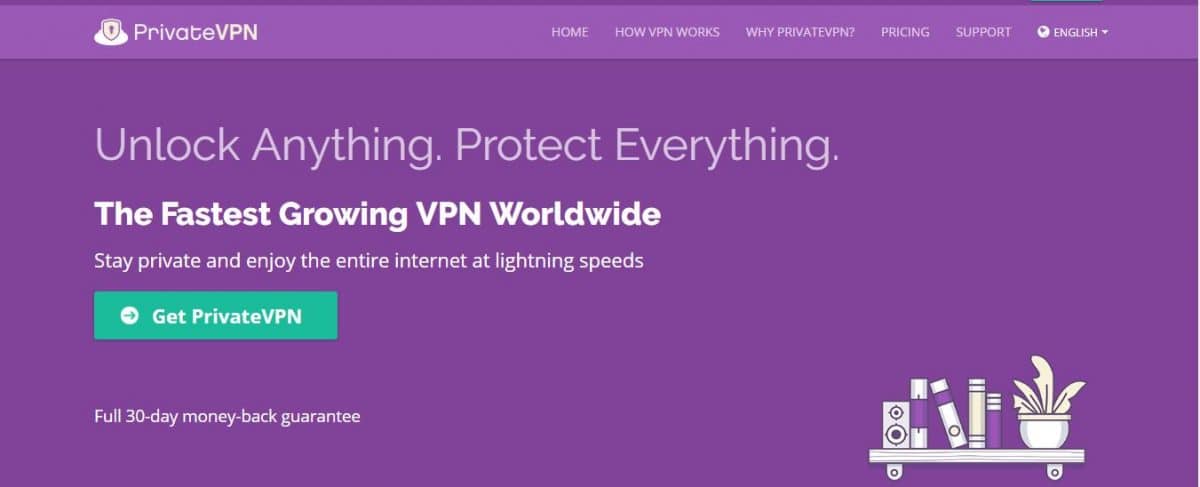 ---
Subscription PRICE
1 month for $7.12
3 month plan – $4.20 per month (billed $12.60 every year)
19 month plan (7 months free) – $2.73 per month (billed $51.84 every year)
---
PrivateVPN is a Sweden-based VPN service that is ideal for Android users searching for a cheap service that still provides amazing capabilities, like unblocking websites and accessing geo-restricted content. For example, PrivateVPN supports 16 different Netflix regions – including the US. Moving on, PrivateVPN also offers military-grade OpenVPN encryption, a strict no logs/privacy policy and six simultaneous connections.
In addition to their accessing blocked content capabilities, PrivateVPN also offers amazing speeds for streaming that blocked content. PrivateVPN also offers an easy-to-use app for the less tech-savvy users. A downside to PrivateVPN – you have to manually configure the DNS via the provided guide. Fortunately, the guide isn't hard to follow at all. PrivateVPN also offers a 30-day money-back guarantee for unsatisfied users.
Pros
Affordable/cheap
50+ server locations
Unlocks 16 different Netflix regions
Great customer support
Fast server speeds
6 simultaneous connections
Military-grade OpenVPN encryption
Airtight privacy policy
No logs
Cons
DNS manually configured w/ guide
---
NordVPN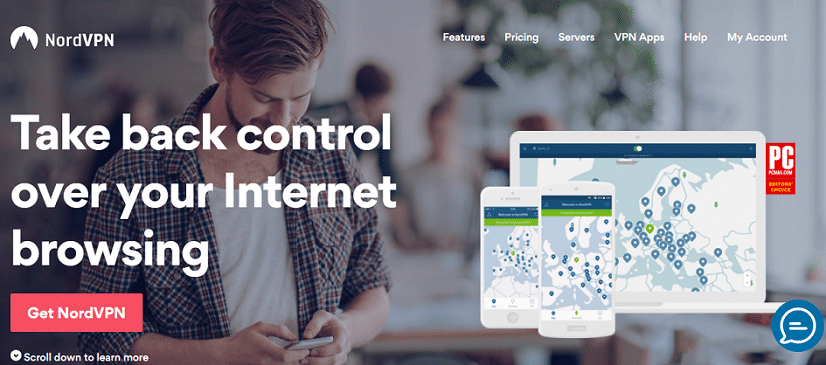 ---
Subscription PRICE
1 month plan – $11.95 per month
1 year plan – $6.99 per month (billed $69.00)
3 year plan – $5.75 per month (billed $107.55)
---
NordVPN is a VPN service with providers based in Panama – an excellent location for digital privacy. NordVPN provides Android users with excellent military-grade OpenVPN encryption, an airtight privacy policy and no logs policy, 6 simultaneous connections and 70+ server locations.
Additionally, NordVPN allows P2P activities and offers excellent server speeds. NordVPN also provides CyberSec anti-malware protection, a Smart DNS service, dedicated IPs (at an extra cost), a double VPN and a system kill switch. If you're still hesitant to try NordVPN, you can rest easy knowing they not only offer a free trial – but a 30-day money-back guarantee as well.
Pros
No logs
Airtight privacy policy
60+ server locations
P2P permitted
Kill switch
DNS leak protection
Dedicated IP purchase options
Double VPN
Cons
Tor over VPN (could be more secure)
---
IPVanish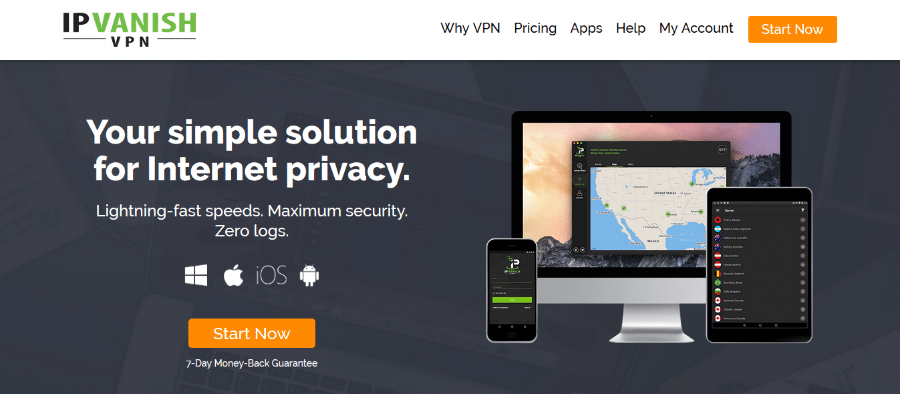 ---
Subscription PRICE
1 month plan – $8.00 per month
3 month plan – $7.20 per month (billed $21.59)
1 year plan – $5.20 per month (billed $62.39)
---
IPVanish is a VPN service that is based in the US – but makes up for it by exercising a strict no logs policy and an airtight privacy policy. IPVanish offers 60+ server locations, excellent military-grade OpenVPN encryption, 24/7 customer support and five simultaneous connections (which means you can use it on all of your Android devices!) Additionally, IPVanish allows P2P activities and provides users with a killswitch.
IPVanish also offers an easy-to-use cross-platform VPN app. Although IPVanish cannot get into Netflix US and (sometimes) BBC iPlayer, it can get into other streaming services like Amazon Prime. Finally, IPVanish offers a 7-day money-back guarantee for unsatisfied users.
Pros
60+ server locations
Military-grade OpenVPN encryption
Five simultaneous connections
Killswitch
No logs policy
7-day money-back guarantee
24/7 customer support
Fast speeds
Cons
Can't get into Netflix
BBC iPlayer is so/so
Based in US
---
VyprVPN

---
Subscription PRICE
1 month plan – $12.95 per month
12 month plan – $5.00 per month (billed $60.00)
24 month plan – $4.17 per month (billed $100.08)
---
VyprVPN is a VPN service with providers based in Switzerland that offer 70+ server locations, 24/7 customer support, fast streaming speeds and excess features like its proprietary technology, Chameleon. VyprVPN provides you with five simultaneous connections and excellent OpenVPN encryption.
While VyprVPN does not store usage logs, they do collect and store connection logs for 30 days. Another downside to VyprVPN – you definitely should not participate in P2P activities while using it. If you'd like to sample VyprVPN before purchasing, you can use their free 3-day trial.
Pros
Excellent encryption protocols
Switzerland based
5 simultaneous connections
70+ server locations
Proprietary technology
Great speeds
Cons
Connection logs stored for 30 days
P2P not permitted
---
Android VPNs: FAQs
During the research process, our team of VPN experts came across some frequently asked questions surrounding Android devices and VPNs. The section below goes over each question and provides in-depth answers to them.
What is an Android VPN?
An Android VPN or Virtual Private Network is a technology that provides you with security and privacy via encryption. A VPN at work will redirect your network traffic to the encrypted VPN server. When you're connected to a VPN, your information is secure. You can't be spied on. In other words: a VPN helps protect you from internet censorship and government/ISP surveillance.
Essentially, VPNs can be used to:
Hide your internet activity from third parties
Access geo-restricted content on Netflix, Hulu, etc.
Avoid website blocks and other types of censorship
Download/Torrent in a safe online environment
Secure your connection on public WiFi hotspots
Additionally, VPNs are also commonly used by businesses to secure data and offer overseas employees a sense of security/privacy during their travels. With that in mind, it's easy to see why VPNs are necessary in today's digital world.
How do I use a VPN for Android?
Android VPNs are self-explanatory in how they work – you open your Android VPN, connect to a server, and your device's IP address is automatically masked. The trick to staying secure and private, however, is ditching the mechanisms of your mobile device as a whole.
When you use Android apps, you're giving out tons of personal details. This can include your device's IMEI (International Mobile Equipment Identity Number), your GPS location, your Google Play ID and your entire contact list. Additionally, it's not uncommon for apps with hidden malware and backdoors to make it into the Google Play Store.
These are just a couple of reasons why you should avoid mobile apps whenever possible. Instead of opening up an app, open your internet browser and navigate to the app's web portal. When you do this, your Android VPN is able to successfully mask your identity, thus keeping you safe in your online environment.
How do I set up an Android VPN?
There are a variety of ways to install an Android VPN to your Android device. In the section below, we will give step-by-step instructions to make the process easier for you.
Setup via Google Play Store
Setting up your Android VPN via the Google Play Store is simple:
Choose one of our top 5 Android VPNs
Click through to the website
Sign up and subscribe to the VPN
After signing up, open your Google Play Store
Search for your new Android VPN
Read user reviews to verify the app is legit
Install the app, accept any permission requests
Open the app & connect to a server
You're all set!
Setup via OpenVPN
Using your Android VPN via the OpenVPN app is a better option than using the Google Play Store setup, though it does require a few extra steps:
Choose one of our recommended Android VPNs
Click through to the website
Sign up and subscribe to the VPN
Download the OpenVPN config files
Unzip them if necessary
Transfer them to a folder on your Android device or
Download them directly to your device & unzip them (apps like ZArchiver)
Download and install OpenVPN for Android
Open the app and select the + in the top right corner
Enter a name and select IMPORT
Navigate to the folder with the unzipped OpenVPN config file(s)
Choose a server by selecting an .ovpn file
After the file is imported, select the

✔

icon

The server name will now appear under the

Profiles

tab

Select the server by

touching

it

Your VPN for Android is now running!
Setup via .apk file
If your Android device is de-google-ized, you might want to install your Android VPN via its .apk file. Fortunately, this is also very simple:
Download an Android File Manager app like

Solid Explorer

After subscribing to an Android VPN, download the .apk file to your device

Navigate to the file (you can use file explorer)

Select

Install

After installation, open the app

Connect to a server

Bam! You're done!
Conclusion
If you use any type of mobile device – Android or not – you need a VPN to help keep your identity private and your online environment secure. Fortunately, excellent Android VPNs are not hard to find if you stick to our recommendation.