The internet is a public medium. No one person is responsible for the whole of the internet and no one really keeps track of who runs each segment of cable that your communications travel over. Each router makes its own calculations on where to send your messages, so you couldn't control the route of your connections even if you were a network technology expert.
You have no control over your data as it passes between your computer and the server that you want to communicate with. You can't even be sure that the computer you receive responses from is actually the real server that you thought you had contacted. This is because hackers have developed methods to intercept communications and pose as the intended correspondent.
WiFi systems make security even more difficult. Anyone sitting within range of your computer or mobile device can set up a fake WiFi router and trick your computer into allowing access. So, communicating over the internet has become very risky, especially with all of the ransomware, malware, spyware, and tracking software that now floods the internet.
Hacker attacks over the internet are sophisticated and each year, over-educated miscreants come up with new and cleverer ways to trick your firewall and anti-virus software. These basic security programs are no longer sophisticated enough to give you security on the internet. You need to add another layer of protection to your computer: a Virtual Private Network.
List of the 5 Most Secure VPNs
#
Provider
Features
Rating
Price
Link

1

Thirty-day refund policy
Torrent/P2P allowed
Three concurrent logins
136+ VPN locations

35% Off

$8.32

PER MONTH

Visit SiteRead Review

2

Seven-day refund policy
Torrent/P2P allowed
400+ VPN servers
Five simultaneous connections

46% Off

$6.49

PER MONTH

Visit SiteRead Review

3

Thirty-day refund policy
IPv6 leak protection
Torrent/P2P allowed
Six simultaneous connections

52% Off

$5.75

PER MONTH

Visit SiteRead Review

4

Three-day free trial
Five simultaneous connections
60+ VPN locations
No usage logs

50% Discount

$6.67

PER MONTH

Visit SiteRead Review

5

Seven-day money-back guarantee
Six simultaneous connections
No logs
Unlimited bandwidth

49% Discount

$4.92

PER MONTH

Visit SiteRead Review
All VPNs are not created equally and some of them offer no protection at all. So, clicking on an ad or Googling "VPN" and picking one off the list is a risky strategy. A study by the Commonwealth Scientific and Industrial Research Organization of Australia, released in January 2017 discovered that of the 283 VPNs that they tested, 18 per cent didn't include any encryption and more than a third included malware and tracking software.
Don't let those statistics put you off trying a VPN, though. This technology really does offer the best security solution for the internet. You just need to know where to look for genuinely secure VPN services. Fortunately, you found this review, so you are already on your way to getting a VPN that is genuine and offers top security.
5 most secure VPN providers 2018
Most Secure VPNs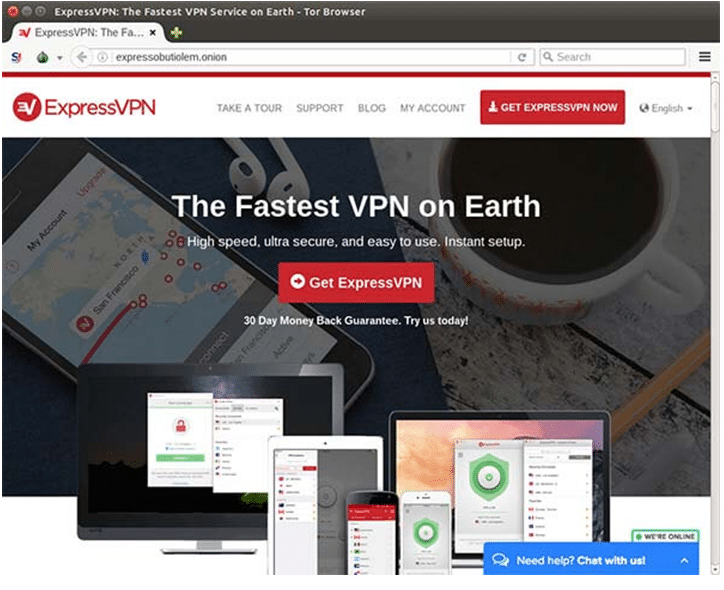 ExpressVPN finds its way to the top of most VPN lists and one of the reasons for this is its excellent security procedures. This VPN has a very easy-to-use app that installs itself, so you don't have to worry about doing something wrong. On top of that, ExpressVPN has the best customer support team in the industry. They are available around the clock via live chat on the ExpressVPN website.
ExpressVPN uses OpenVPN with AES encryption for data and RSA encryption for session establishment. The AES encryption uses a 256-bit key and the RSA encryption uses a 4096-bit key. This is military grade encryption, so your communications are safe with ExpressVPN.
Your identity can be exposed if lawyers seize the activity records held on file by a VPN company. Fortunately, ExpressVPN does not keep such logs and they are based in the British Virgin Islands, which is difficult for copyright lawyers to reach. Add onto these factors automatic WiFi protection and a kill switch – plus a private DNS system – and you see why ExpressVPN is so good.
Advantages:
OpenVPN methodology in an easy-to-use app
Strong encryption
Private DNS system
Automatic WiFi protection
Kill switch
No logs
Drawbacks: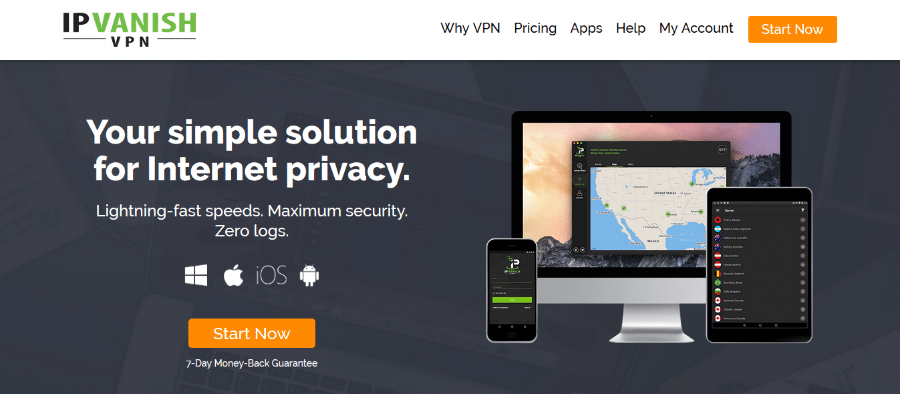 IPVanish invested heavily in its infrastructure and keeps the operations of all of it in-house. That means that there can be no security slip ups by third-party service providers. A detraction of this company is that it is based in the United States, which could make it vulnerable to copyright lawyers or the NSA. However, the company declares that it keeps no logs at all, so there would be no information to disclose.
The IPVanish app includes a network block, which will prevent your device from connecting to WiFi hotspots. The app also has a kill switch to prevent other programs on your computer from connecting to the internet with your real IP address. This company uses OpenVPN encryption data through AES with a 256-bit key. Session establishment procedures are protected by RSA encryption with a 2048-bit key.
Advantages:
OpenVPN methodology with AES encryption
Network block
Private DNS system
Kill switch
No logs
Drawbacks: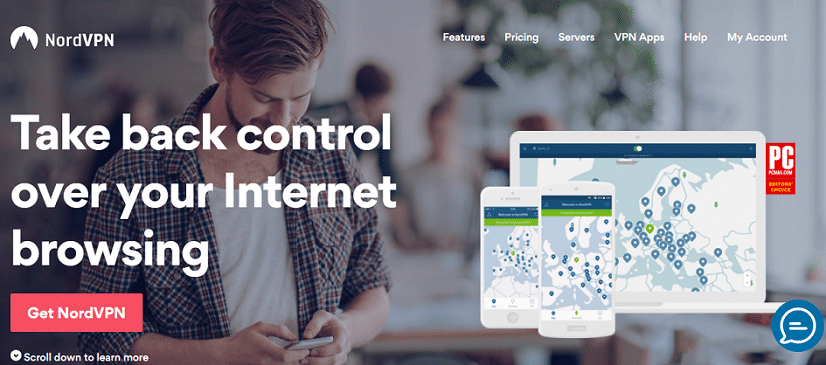 NordVPN gives you OpenVPN with AES encryption using a 256-bit key. The RSA session-establishment encryption uses a 2048-bit key. The NordVPN sotfware offers a number of interesting security choices, which includes the ability to connect to the Tor network through a VPN server and also the option to chain VPNs to get a double-hop system that incorporates two levels of encryption.
This VPN company is based in Panama and it keeps no logs, so it is a good service for torrenters. The app includes automatic WiFi protection and a kill switch.
Advantages:
OpenVPN encryption with AES encryption
Double-hop encryption
Private DNS system
Kill switch
No logs
Drawbacks: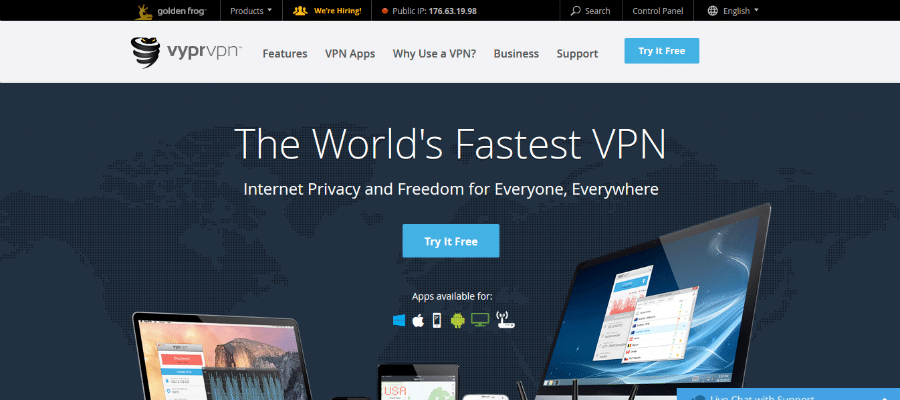 VyprVPN invented its own cloaking methodology, called Chameleon. This gives the communications of its customers extra security and is particularly welcome by customers in China. As with the other VPNs on this list, VyprVPN's app implements the OpenVPN protocol. It uses AES encryption with a 256-bit key for data and RSA 4096-bit key encryption for session establishment.
The company runs a no-logs policy, so it is great for P2P network users who like to download copyrighted files without paying for them. The app includes a kill switch and automatic WiFi protection. A private DNS system completes the security features of this VPN.
Advantages:
OpenVPN with AES encryption
Proprietary cloaking technology
No logs
Kill switch
Automatic WiFi protection
Drawbacks:
Basic package doesn't include Chameleon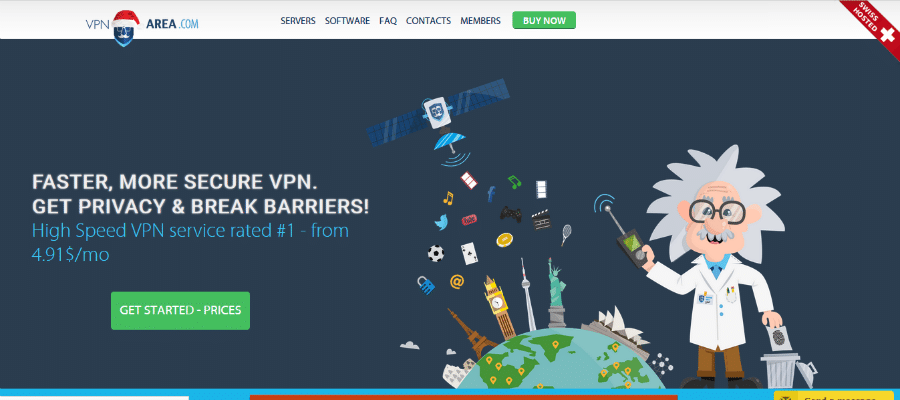 VPNArea offers very strong encryption. The app implements OpenVPN and uses AES with a 256-bit key for data. The RSA encryption for the control channel employs a 4096-bit key, which makes this one of the most secure VPNs in the business and explains the company's success in China.
VPNArea is headquartered in Switzerland and keeps no logs. The company has no problems with customers using its system for P2P downloads and has servers specifically optimized for torrenting. There are also servers that are optimized to get through the regional restrictions and VPN detections systems at video streaming sites. Extra security features in the app include a kill switch and an IP changer, which will alter the masking IP address allocated to you periodically.
Advantages:
OpenVPN with AES encryption
Strong session encryption
IP changer
Kill switch
No logs
Drawbacks:
Not as fast as ExpressVPN or IPVanish
Considerations
You will see many different VPN technologies when you research the topic on the web. We recommend OpenVPN as the most secure. This is because the system combines strong data encryption with secure authentication procedures.
OpenVPN Security
The security system of OpenVPN comes from another open source library of procedures, called OpenSSL. "SSL" stands for the Secure Socket Layer. This system was invented by Netscape and it is the basis for the HTTPS schema, which protects eCommerce transactions on the web. When you see "https://" at the beginning of a web address, the HTTP Secure protocol is in operation and this includes the same security procedures as OpenSSL.
The name of OpenSSL is a little confusing. The Secure Socket Layer was discovered to be fallible, so it was replaced by Transport Layer Security. Although OpenVPN's security library has "SSL" in it, OpenSSL really uses TLS.
Web servers that want to provide a secure service need to get a security certificate. A number of security companies around the world issue these certificates and they hold them on their own databases. When a computer sends a requests for a web page, it first accesses the security certificate for the host that keeps it. The certificate includes an encryption key. This is the RSA encryption key that you saw mentioned in the VPN descriptions above.
RSA is a public key system. The key that decrypts data is different to the one that encrypts it. You cannot work out the decryption key from the encryption key. So the encryption key can be made public. Once your computer has that key, it encrypts a challenge message and sends it to the web host. If the correct response comes back, the host has proved its identity, because only the holder of the private key that corresponds to the public key on the certificate could have successfully decrypted the challenge message.
This is an important security feature because it defeats a hacker strategy, which is called a "man in the middle attack." Under this scenario, the hacker captures internet traffic and replies to requests, pretending to be the server. TLS makes this strategy impossible and is one of the factors that makes OpenVPN the most secure VPN system available.
OpenVPN Encryption
The length of the RSA key is important because this cipher protects all subsequent actions of the VPN. If someone could crack the RSA encryption, then he could read every subsequent message. It is believed that the Chinese authorities have managed to crack RSA with a 1024-bit key. So it is important to avoid VPNs that use this short key.
Most VPNs use an RSA key of 2048 bits. The most secure VPNs use a 4098-bit key. As you will see from the descriptions of the VPNs in our list, most of them use this.
The OpenVPN library allows implementers to select from a number of different ciphers to encrypt data. These data ciphers are almost always "symmetrical" systems. That means that the same key is used to encrypt and decrypt data. This is a potential weakness in VPNs because the VPN server needs to get that key out to the customer's computer. Without the key in place, no encryption could be used for this transmission.
Fortunately, by the time the data encryption key gets sent out, the RSA encryption is already in place. So snoopers cannot get hold of the data encryption key as it passes over the internet.
The symmetrical ciphers used for data in VPNs are a lot stronger than public key systems and so their keys do not have to be so long. Typical data encryption key lengths for VPNS are 128 bits and 256 bits. The VPNs selected for our list use the most secure of those options — a 256-bit key.
The cipher itself is a matter of choice. Some VPNs use a cipher called Blowfish. However, AES is judged to be the most secure encryption cipher available at the moment. This encryption cipher was commissioned by the US government and is used to protect official communications by governments around the world.
All of the VPNs in our list use OpenVPN with 256-bit AES encryption.
Secure VPN Features
The OpenVPN system is only secure if it is turned on. The most secure VPNs build extra features into their apps to make sure that protection is in place before any communication over the internet can be sent out.
When you see terms such as "automatic WiFi protection," "network firewall," or "network block" you know that your app has extra protection available. These procedures will block access to the internet unless the VPN has been turned on. Usually, you can nominate that the protection starts as soon as the operating system boots up and you can also set a default server for the VPN to connect to.
These measures prevent your WiFi transceiver from connecting to any WiFi hotspot you pass without your knowledge. The WiFi systems in laptops, tablets, and smartphones constantly poll for hotspots within reach. The transceiver will also try to connect to them automatically. In the case of a hotspot that you have already visited, the computer will have stored the password, so it can connect without your intervention.
Hackers exploit these connection procedures and put up open hotspots that do not require a password. You may not realize that you have passed through the signal footprint of an open hotspot as you walk around town. However, even if your device is connected for just a few seconds, the hacker hotspot can use that opportunity to download controlling software. So, network blocks and firewalls are important.
You may be connected to a VPN and be fully protected, letting all the apps on your device connect to remote servers over the internet. However, if your internet connection drops, the link to the VPN will be broken. All of those apps that were communicating over the internet will continue to try to make contact. If the internet connection returns before those apps give up, they will proceed without the protection of the VPN. You may not notice that your VPN connection has been broken and so carry on communicating unprotected.
A kill switch prevents any data from travelling to the internet outside of the VPN tunnel. So this is another important security feature to look out for.
Identity Protection
You can never have total anonymity on the internet. A VPN can hide your identity from others, but ultimately, that VPN company knows who you are. The VPN creates a dead end for anyone trying to trace your activities. Anyone trying to a watch where you go on the web by monitoring the communications coming out of your computer is also confounded because all of your messages go to the VPN server.
The VPN company holds the key to protecting your identity, and so that company is a potential weakpoint.
The VPN company may be adamant that it would never tell the police anything. However, with a court order, the police can kick the door down, arrest everyone at the VPN's offices and seize their computer.
The issue of logs is a very important aspect of the privacy service that VPNs offer. If they keep logs of your internet connections, your identity would be blown. So a strong privacy policy with no logs is an essential feature to look out for when selecting a VPN. None of our recommended VPNs keep logs.
Most Secure VPNs: Conclusions
Be very careful about which VPN you choose. Don't just sign up for the first service that you hear about. Some VPNs can actually compromise your security.
Trust the VPNs in our list and check out the money-back guarantees and free trials of each to make sure you are comfortable with the service before you commit your money. The VPNs in our list are all industry leaders. They reinvest in their service to keep ahead of hackers, government snoopers, and the competition. The five VPNs in this list are secure not just right now, but are also future-proofed.