If you're looking for a top secure VPN that works in 2018, there are a few features you'll want to look out for – like military-grade encryption, strong VPN protocols and a kill switch. With over 800 VPNs on the market, finding a highly secure VPN with great features.
Luckily, VPN Analysis is here to make the journey easier by doing the hard part for you. Over the last several years, our team of VPN experts have researched, analyzed and reviewed the different VPNs on the market. During this process, we were able to handpick the top five most secure VPNs in 2018.
Let's have a look at them…
5 Most Secure VPN Services Comparison
| # | Provider | Rating | Price | Link |
| --- | --- | --- | --- | --- |
All VPNs are not created equally and some of them are not secure at all. So, clicking on an ad or Googling "VPN" and picking one off the list is a risky strategy. A study by the Commonwealth Scientific and Industrial Research Organization of Australia, released in January 2017 discovered that of the 283 VPNs that they tested, 18 percent didn't include any encryption. Even more concerning more than a third included malware and tracking software.
Don't let those statistics put you off trying a VPN, though. This technology really does offer the best security solution for the internet. You just need to know where to look for genuinely secure VPN services. Fortunately, you found this review, so you are already on your way to getting a VPN that is genuine and offers top security.
5 most secure VPN providers 2019: Secure VPN comparison
We take an in-depth look at the most secure VPN services below.

---
Subscription Fee
Plan length – 1 month plan – $11.95 per month (billed $11.95 every month)
Plan length – 1 year plan – $5.75 per month (billed $69.00 every year)
Plan length – 2 year plan – $3.29 per month (billed $79.00 every 2 years)
---
NordVPN gives you OpenVPN with AES encryption using a 256-bit key. The RSA session-establishment encryption uses a 2048-bit key. The NordVPN sotfware offers a number of interesting security choices, which includes the ability to connect to the Tor network through a VPN server and also the option to chain VPNs to get a double-hop system that incorporates two levels of encryption.
This VPN company is based in Panama and it keeps no logs, so it is a good service for torrenters. The app includes automatic WiFi protection and a kill switch.
Advantages:
OpenVPN encryption with AES encryption
Double-hop encryption
Private DNS system
Kill switch
No logs
---
PrivateInternetAccess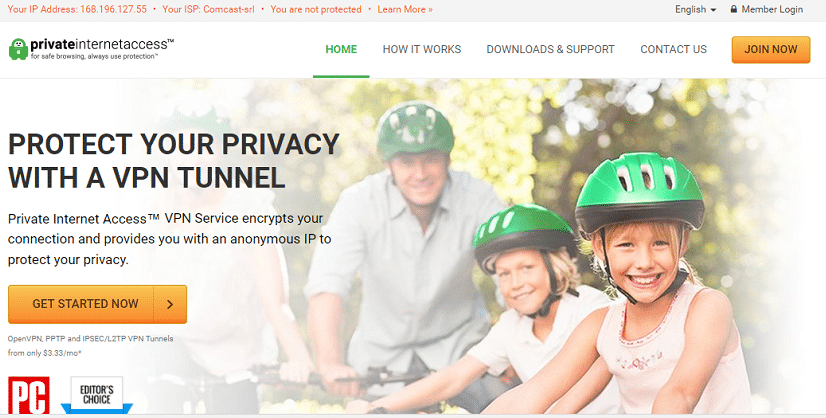 ---
Subscription Fee
Plan length – 1 month plan – $7.12 per month (billed $7.12 every month)
Plan length – 3 month plan – $4.50 per month (billed $13.50 every 3 months)
Plan length – 19 month plan (7 months free) – $2.73 per month (billed $51.84 every year)
---
PrivateInternetAccess or PIA is a VPN service that is well-known for its affordable pricing and top-notch security. PIA offers users an airtight privacy and no logs policy, military-grade OpenVPN encryption, 25+ server locations and fast server speeds.
Additionally, PIA provides DNS leak protection, a killswitch and P2P support. A downside to PIA – they're based in the US. This means if they were served a warrant, they'd have to comply. This is where their no logs policy comes in – they might have to comply, but there's not much they can offer up. Finally, PIA does offer a 7-day money-back guarantee for unsatisfied users.
Pros
Strong OpenVPN encryption
No logs policy
DNS leak protection
Killswitch
Affordable
P2P support
25+ server locations
Cons
Based in US
Doesn't unblock Netflix US or iPlayer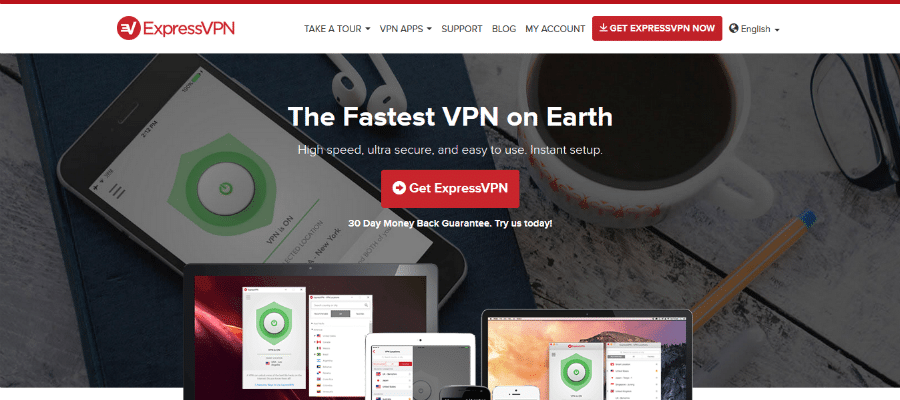 ---
Subscription Fee
Plan length -1 month – $12.95 per month (billed $12.95 every month)
Plan length -6 months – $9.99 per month (billed $59.95 every 6 months)
Plan length -12 months (3 months free) – $6.67 per month (billed $99.95 every year)
---
ExpressVPN finds its way to the top of most VPN lists and one of the reasons for this is its excellent security procedures. This VPN has a very easy-to-use app that installs itself, so you don't have to worry about doing something wrong. On top of that, ExpressVPN has the best customer support team in the industry. They are available around the clock via live chat on the ExpressVPN website.
ExpressVPN uses OpenVPN with AES encryption for data and RSA encryption for session establishment. The AES encryption uses a 256-bit key and the RSA encryption uses a 4096-bit key. Basically, this is military-grade encryption, so your communications are safe with ExpressVPN.
Your identity can be exposed if lawyers seize the activity records held on file by a VPN company. Fortunately, ExpressVPN does not keep such logs and they are based in the British Virgin Islands, which is difficult for copyright lawyers to reach. Add onto these factors automatic WiFi protection and a kill switch – plus a private DNS system – and you see why ExpressVPN is so good.
Advantages:
OpenVPN methodology in an easy-to-use app
Strong encryption
Private DNS system
Automatic WiFi protection
Kill switch
No logs
CyberGhost

---
Subscription Fee
Plan length – 1 month plan – $11.99 per month (billed $11.99 every month)
Plan length – 6 month plan – $4.99 per month (billed $29.94 first 6 months then $59.95 every 6 months)
Plan length – 1 year plan – $2.75 per month (billed $33.00 first year then $66.00 every year)
---
CyberGhost is a VPN service based in Romania – another excellent location for maintaining your digital privacy. The CyberGhost VPN app is user-friendly and the 24/7 customer support is easy to reach if any issues come about. CyberGhost offers five simultaneous connections, an airtight privacy policy and no logs policy and 60+ server locations.
Additionally, CyberGhost provides excellent speeds on most servers, a kill switch, P2P allowance on select servers, Bitcoin payment options and free browser add-ons. If you're still iffy on trying CyberGhost, you can always use their 7-day free trial or their 30-day money-back guarantee.
Pros
5 simultaneous connections
Based in Romania
Affordable
60+ server locations
Airtight privacy & no logs policy
P2P permitted
DNS leak/WebRTC protection
Works with Netflix and BBC iPlayer (+more)
Cons
Some servers are slower than others
---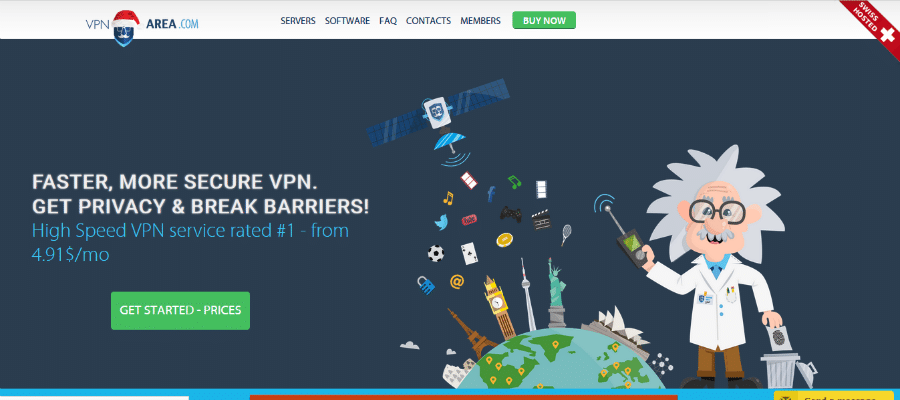 ---
Subscription Fee
Plan length – 1 month plan – $9.90 per month (billed every month)
Plan length – 6 month plan – $8.33 per month (billed $50 every 3 months)
Plan length – 12 month plan – $4.92 per month (billed $59 every year)
---
VPNArea offers very strong encryption. The app implements OpenVPN and uses AES with a 256-bit key for data. The RSA encryption for the control channel employs a 4096-bit key, which makes this one of the most secure VPNs in the business and explains the company's success in China.
VPNArea is headquartered in Switzerland and keeps no logs. The company has no problems with customers using its system for P2P downloads and has servers specifically optimized for torrenting. There are also servers that are optimized to get through the regional restrictions and VPN detections systems at video streaming sites. Extra security features in the app include a kill switch and an IP changer, which will alter the masking IP address allocated to you periodically.
Advantages:
OpenVPN with AES encryption
Strong session encryption
IP changer
Kill switch
No logs
Drawbacks:
Not as fast as ExpressVPN or IPVanish
---
Get on of the most Secure VPNs
If you want to sign up for a secure VPN service then click through to the VPN providers using the links below.
| # | Provider | Rating | Price | Link |
| --- | --- | --- | --- | --- |
Secure VPN Services: FAQs
Throughout our research process, we've come across frequently asked questions involving secure VPNs. The section below will tackle each of those questions while also providing in-depth answers.
What is a VPN?
A VPN or Virtual Private Network is a technology that provides you with security and privacy via encryption. A VPN at work will redirect your network traffic to the encrypted VPN server. When you're connected to a VPN, your information is secure. You can't be spied on. In other words: a VPN helps protect you from internet censorship and government/ISP surveillance.
Essentially, VPNs can be used to:
Hide your internet activity from third parties
Access geo-restricted content on Netflix, Hulu, etc.
Avoid website blocks and other types of censorship
Download/Torrent in a safe online environment
Secure your connection on public WiFi hotspots
Additionally, VPNs are also commonly used by businesses to secure data and offer overseas employees a sense of security/privacy during their travels. With that in mind, it's easy to see why VPNs are necessary in today's digital world.
Why Are some VPNs more secure than others?
As briefly mentioned above, a secure VPN will include several key features – like a kill switch, military-grade encryption and strong VPN protocols. Of course, there's more detail involved in finding a secure VPN that just knowing some of the key features.
For example, what are VPN protocols? What is "military-grade" VPN encryption? While no two VPNs are completely the same, the good ones will all share similarities in what they offer.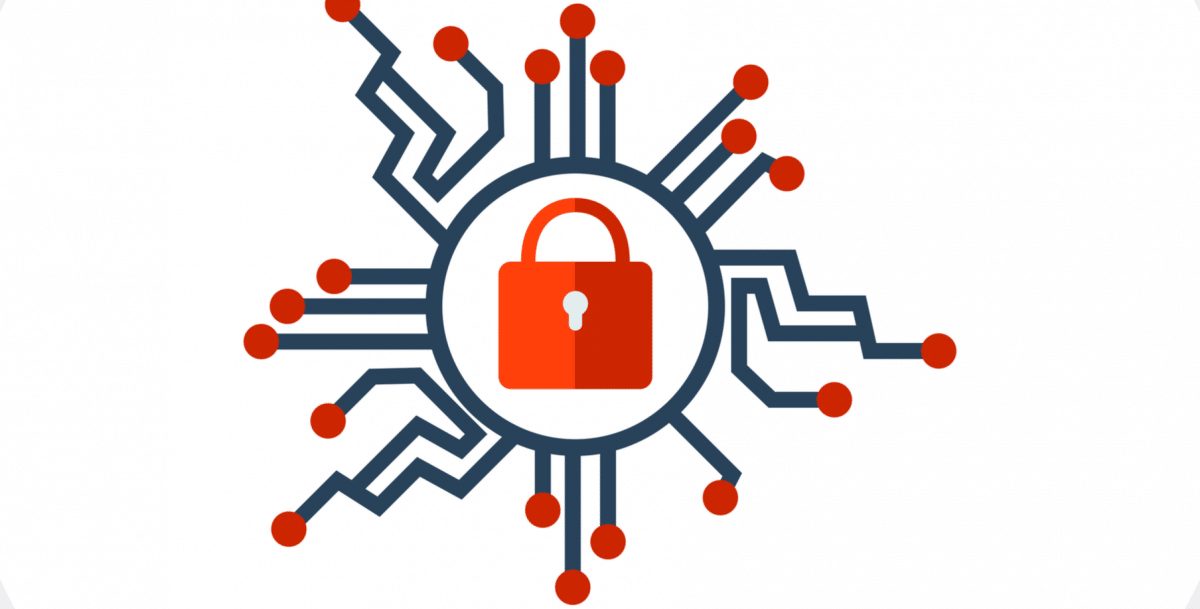 VPN Protocols
During a secure connection, the VPN software will establish an encrypted connection between your device and the VPN server. The execution behind this is a VPN protocol utilizing a suite of authentication and encryption algorithms, thus ensuring a secure connection.
The most secure VPN protocols are:
OpenVPNOur recommended VPN protocol is OpenVPN. This open source VPN protocol is often referred to as the most secure and flexible VPN protocol in existence. OpenVPN is fast, secure and generally the best option you'll find when subscribing to a VPN service.
IKEv2Our second recommendation is IKEv2. IKEv2 is favored for its extremely fast speeds and overall security. Although IKEv2 hasn't been stripped and tested in the way OpenVPN has, it is still fairly new and well on its way.
L2TP/IPsecL2TP/IPsec is an extensively supported VPN protocol. That being said, its security is (barely) sub-par when compared to OpenVPN and/or IKEv2. If you have the option of the former two VPN protocols, use them – not L2TP/IPsec.
PPTPPPTP was a popular VPN protocol "back in the day". In recent years, its been proven to be a security liability. There is no reason to use PPTP when other VPN protocols are available (and if they're not, choose a different VPN).
VPN Encryption
The key to assessing a VPN's security is identifying its level of encryption. At VPN Analysis, we focus primarily on our recommended VPN protocol, OpenVPN. Let's take a look at the best possible encryption settings you could find for the OpenVPN protocol:
Cipher = AES-256-CGM
Control Hash Authentication = HMAC SHA-1
Handshake = RSA-4096
Forward Secrecy = DHE-4096
Of course, there are other aspects of a VPN service to consider in the face of security. For example, a secure VPN will collect/store no logs.
Additionally, VPNs based in certain countries (like Sweden) tend to be better options than VPNs based in countries like the US or Canada. Although, if a VPN provider based in the US/Canada practices a strict no logs policy, their location won't necessarily matter.

VPN Leaks – Effects on VPN security
Another important factor to consider when selecting a secure VPN is whether or not it leaks your IP. If your super-secure VPN is leaking your IP address, it's not that secure after all. Verifying that your VPN has no leaks is simple – websites like ipleak and dnsleaktest will do the trick.
Additional VPN security Features
There is a small collection of features that any good VPN will include. First and foremost, for security reasons, you'll want a VPN that offers a kill switch. In the case of an internet interruption or abrupt drop, a kill switch will ensure that your internet is disconnected – thus protecting your real IP address from public view.
Other key VPN features should include:
Additional security features like DNS leak & WiFi protection
Decent number of servers & server locations
Strict privacy & no logs policies
Fast server speeds
24/7 customer support
Luckily, all of the VPNs on this list offer most (if not all) of the above features. As long as you stick to our recommendation, you will not (and can not) go wrong.
Conclusion
If security is your main concern, you're in the right place. This list of the top 5 most secure VPNs in 2018 will do just the trick. They all offer military-grade encryption, secure VPN protocols, a kill switch and much more.
So what are you waiting for? Don't waste another second swimming in an unprotected web. Secure your internet today using one of our recommended VPNs.