China has the most controlled Internet system in the world. There are lots of sites that you just can't access. The government tries to provide alternatives to popular international websites and makes sure that the entrepreneurs that are allowed to grow these sites remember that they have a duty to implement state Internet monitoring policy.
You can get around all of the government controls with a system called a VPN. The Chinese government knows about VPNs however, and takes steps to block their traffic. So, not all VPNs work in China.
List of the 5 Best VPNs for China
You can't get away with using any old VPN in China. You need to research the best services because otherwise, you may find that the VPN that you bought outside the country doesn't work when you get into China. For a list of VPNs to avoid in China, check out this guide.
The Chinese government's controls on the Internet are so extreme that they have become famous as "the Great Firewall of China." You have to be careful about which apps you use in China and what you post on social media sites. You can read more tips on Internet safety in China later in this review. However, first read through the summaries of our five best VPNs for China.
Best VPNs for China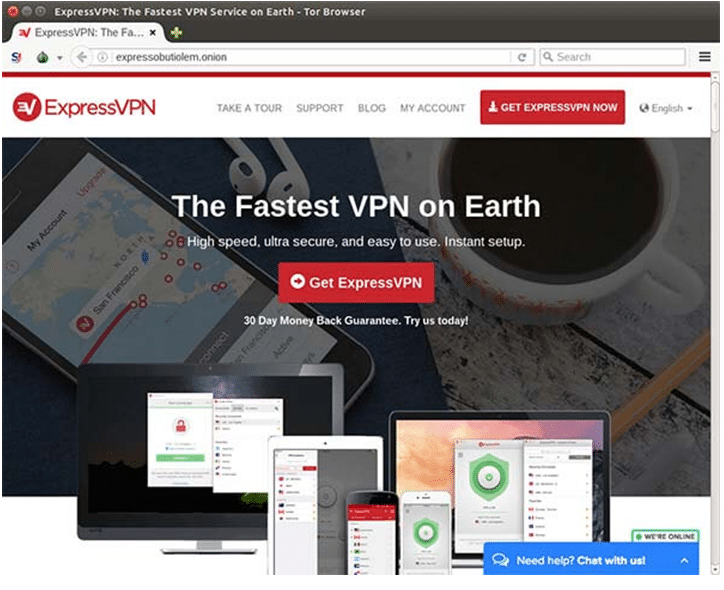 ExpressVPN has servers in 94 countries around the world. When you are in China, you would find better performance by checking out the VPN services in surrounding countries. The Hong Kong service of ExpressVPN is very strong and if you are in north east China, you should check out the servers in South Korea and Japan.
The session establishment security of ExpressVPN is very strong. This is important in China, because it seems that the Chinese authorities can crack weaker encryption for this phase of a connection. This security protects the distribution of the encryption keys that will protect data, so if the government's technicians get through the session encryption, all of your communications can be read by the authorities. Right now, the ExpressVPN.com website is blocked within China. However, the company has an alternative address for access from China.
Advantages:
Thirty-day money-back guarantee
Servers in 94 countries
Strong session encryption
Good speeds
Gets into Netflix USA from China
Drawbacks: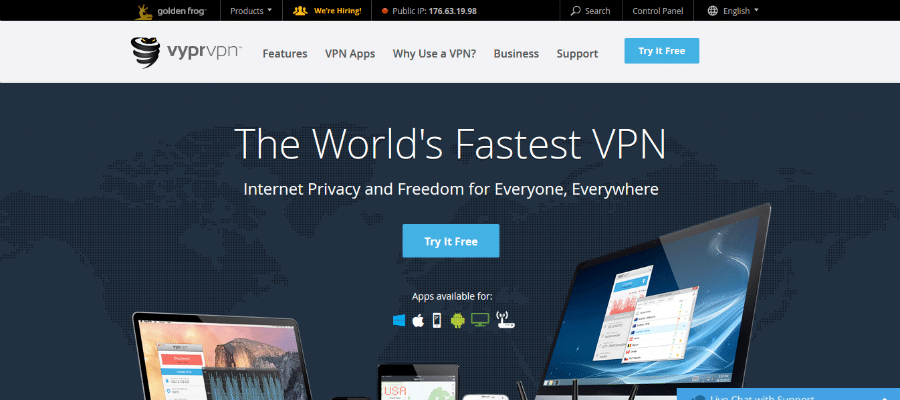 VyprVPN is based in Switzerland, which is a long way from China and the chances of them being placed under pressure by the Chinese authorities are very slim. The company has a lot of success in the Chinese market because it has its own obfuscation method, which scrambles up packets so they can be recognized as originating from a VPN. This system is called Chameleon and it is only available with the Premium package.
VyprVPN has servers in 63 countries and you get an allowance of five simultaneous connections to the service. VyprVPN doesn't offer a refund period. The company handles its trial period a little differently. When you sign up for the service, you have to enter your payment details. However, they won't charge you for three days and if you cancel within that period, your obligation to pay is removed.
Advantages:
Three-day free trial
Servers in 63 countries
Allowance of five simultaneous connections
Chameleon cloaking system
Gets into Netflix USA from China
Drawbacks:
Keeps connection logs for 30 days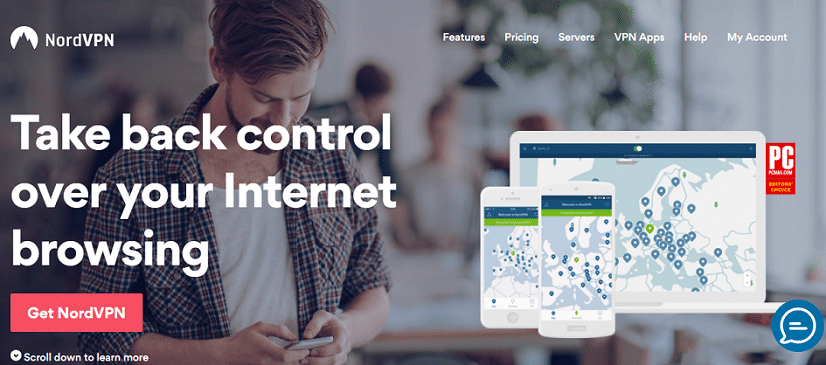 NordVPN offers an extra security feature that is worth applying when you are in China — there is no extra charge for it. This is an obfuscation option that works in a similar way to VyprVPN's Chameleon. Their server list includes a number of interesting options, which include paths through two VPN servers with double encryption and the ability to connect to the Tor network through a VPN server.
This VPN service is fine with you using its network for P2P downloading and it is also very good at getting into Netflix from abroad. So, you will have plenty of entertainment options in China, thanks to NordVPN. You get an allowance of six simultaneous connections, so you can get lots of gadgets downloading simultaneously with this service.
Advantages:
Thirty-day money-back guarantee
Servers with obfuscation technology
P2P allowed on most servers
Allowance of six concurrent connections
Good for Netflix
Drawbacks:
Customer support not so fast
BolehVPN is based in Malaysia, which is not too far from China. The company doesn't have a very large server networks — it has a presence in only 14 countries. However, the company tailors its service towards the Chinese market and its servers in Hong Kong and Japan are handy for those in China. You should also check out the company's servers in the USA because they have extra obfuscation measures that will be useful for communications out of China.
This company offers you a one-day free trial. That would give you a good opportunity to test the service only if you try it out in China first. If you subscribe to the service while you are abroad, your chance to see whether it will work in your Chinese base will already have gone. You are only allowed two simultaneous connections with the OpenVPN system. However, you can also have an L2TP connection running at the same time.
Advantages:
One-day free trial
P2P allowed
No logs
Obfuscation technology on US servers
Servers in Hong Kong
Drawbacks:
Servers in only 14 countries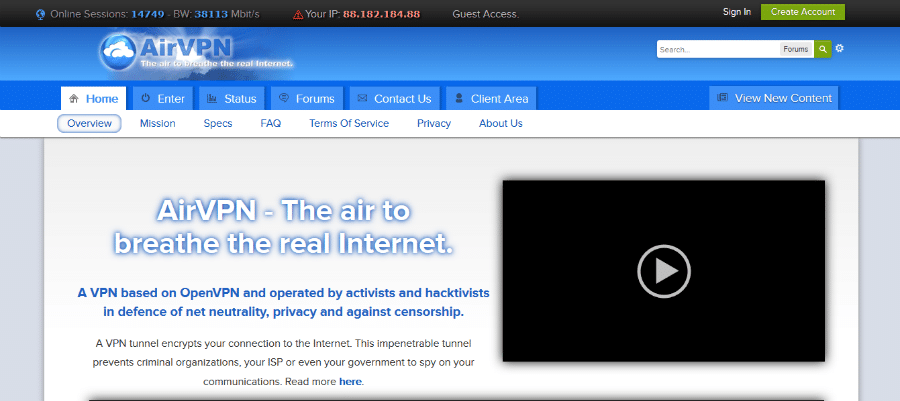 AirVPN also has a small server network. They don't operate any servers in South Korea or Japan, but there is one in Hong Kong, which would be your best bet when connecting from China. The company doesn't offer a free trial or a refund guarantee. However, you can take up a three-day subscription for 1 Euro, which would give you long enough to give it a really good kick of the tires.
AirVPN has very good session security, which is essential in China. Another good option with this service is to try out the SSL tunnel. This channels you connections as though they were encrypted HTTPS pages. The Chinese authorities don't like people getting access to information over the internet, but they do like Chinese business to win order over the Internet. They are unlikely to ever block HTTPS traffic, because that would damage their economic miracle.
Advantages:
Strong session encryption
Good for P2P downloading
Allowance of three simultaneous connections
SSH and SSL tunnel options
Kill switch
Drawbacks:
Best VPNs for China: Considerations
Are VPNs Illegal in China?
VPNs are illegal in China. This fact surprises many people because the laws against VPNs are fairly recent and China's legal system is not the monolith that many believe it to be. Local police chiefs have the power to decide which laws they are going to implement and how.
Even the central government is not consistent in its application of the law. It keeps those VPN bans on the statute book so it has the tools available to clamp down during periods of unrest or changes in the Communist Party leadership. So, you may be in one part of the country and face no risks, but face fines or even jail time in other parts of the country. Right now, the only area of China where the authorities apply the law in full is the City of Chongquin, where VPN users who get caught face a fine.
It is a criminal offense in China to run a VPN service. That's why all of the best VPNs for China are run by companies based in other countries. It is also one of the reasons that not many VPN companies run servers inside the People's Republic — none of the five on our list do. Another reason that VPN servers in China are not very popular is that all of the encryption and privacy protection in VPN systems exist on the connection between the user and the VPN server. Although your identity is protected by a substituted source address on the route from the VPN to the Web server that you connect to, there is no encryption on that leg of the journey, so you need your VPN exit point to be outside of China.
Search Engines in China
If you are looking for information, you may have regular sources, such as online newspapers. If you know the Web address of a site, you can just type it in and go straight to that site. However, if you are looking for new sources of information, you will probably go to a search engine.
Search Engines operating in China have to filter out search results that the government doesn't like. By this method, the Chinese government hopes to limit your access to information. For many years, Google was blocked in China. However, the company has done a deal. Now if you type www.google.com into your browser, you will be redirected to www.google.com.hk. This is the Hong Kong-based service of Google, which is tolerated in China because it complies with all government directives on content.
Despite this appeasement, other Google services, such as Gmail and YouTube are not available in China.
If you want the full service of the Google search engine and access to all of the company's other services while you are in China, then you will need to use a VPN to get out to another country, such as the USA and access those sites by that route.
Social Media in China
You can't access Facebook, Twitter, or Instagram in China because they are all banned. There are a couple of local social media sites, which have very large user bases, such as We Chat. However, these Chinese social media sites are monitored, their chat systems transmit messages in plain text and the search engines embedded in those sites are all subject to government controls. We Chat doesn't allow corporations or products to be "liked" by its users unless they register with the company for vetting first.
Secure chat systems, such as Signal and WhatsApp do work in China. However, users report that connections to users outside of China never go through. So, if you want to use Facebook Messenger, WhatsApp, Signal, or other secure chat systems while you are in China, you will need to use a VPN to protect the connection and obscure its destination.
Online Entertainment in China
Netflix does not operate in China. Other media streaming services either submit to state controls of their content or they get banned. So, if you have a subscription to a video streaming service outside of China, you won't be able to access it over the Internet once you are behind the Great Firewall of China.
Video streaming services don't let you access their content from other countries anyway, so even if the Chinese government didn't block all communications to them, they wouldn't let you watch. VPNs get you around both Chinese government blocks and the access location restrictions imposed by video streaming sites.
Best VPNs for China: Conclusions
Government intrusion into the activities of people in China is severe and the blocks that it imposes on access to websites are the most repressive in the world. Very few VPNs work well in China and even the best of the best sometimes get spotted and all of their traffic gets blocked. The performance of VPNs varies from region to region and you may experience outages.
Despite the difficulties of using a VPN in China, it is worth it. You can get to your Facebook page, you can check out overseas news services and you can get the best entertainment from around the world.
Don't let the VPN make you over-confident, however. Be careful about what you write on social media sites and public comments sections, because the Chinese authorities have been known to scan through even overseas Facebook pages looking for incriminating evidence.
You may just be in China for a vacation and you may not care about what they read about you once you are back home. However, be careful not to make life difficult for the Chinese people you meet on your visit. Don't comment about their activities and don't post photos of your Chinese friends in easily-identifiable locations with their names in the captions. Remember that everything that you tell the world on the Web is also accessible to the Chinese authorities.
Use a VPN for safety in China and get access to all of the World Wide Web. Try out the VPNs in our list by making the most of their trial periods and refund policies. Break through the Great Firewall of China and join the world.