Introducing The Best Cheap VPN Services
You deserve the right to online privacy – even if you're on a budget. Luckily, there are tons of VPN services that offer superb features at a low price. In fact, there are so many VPN services to choose from that it can be overwhelming and a bit intimidating at times.
VPN Analysis wants to make the journey as easy as possible. In this article, we're going to cover the five best and cheapest VPN services of 2019. All of the VPNs listed were analyzed and hand-picked by our team of VPN experts. As such, any VPN listed in this article will be an excellent choice for you.
Without further ado, let's take a quick look at the best cheap VPNs in 2019!
The cheapest VPNs – Price Comparison
Below is an in-depth analysis of the cheapest monthly VPNs. Although all of these are affordable VPNs, they are all great for privacy and unblocking content such as; Netflix, Hulu, iPlayer and more.
NordVPN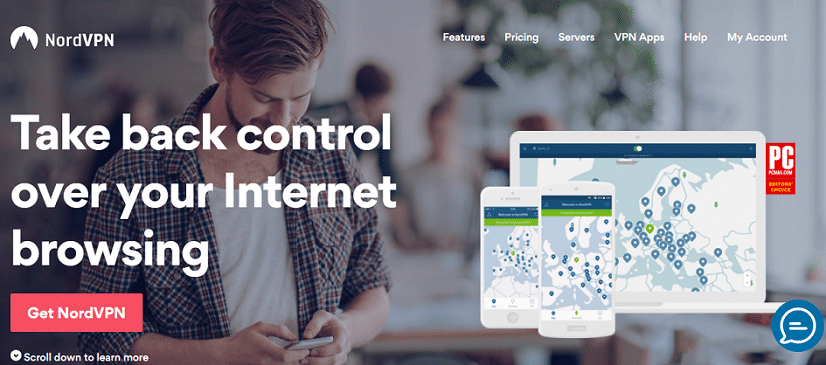 Cheapest subscription
3 year plan – $2.99 per month (billed $107.55 every 3 years)
2 year plan – $3.99 per month (billed $95.75 every 2 years)
1 month plan – $11.95 per month
---
Summary
Nord is a cheap VPN service with providers based in Panama – an excellent location for digital privacy. NordVPN provides users with excellent military-grade OpenVPN encryption, an airtight privacy policy and no logs policy, 6 simultaneous connections and 70+ server locations.
Additionally, NordVPN allows P2P activities and offers excellent server speeds. NordVPN also provides CyberSec anti-malware protection, a Smart DNS service, dedicated IPs (at an extra cost), a double VPN and a system kill switch. If you're still hesitant to try NordVPN, you can rest easy knowing they not only offer a free trial – but a 30-day money-back guarantee as well.
Pros
No logs
Airtight privacy policy
60+ server locations
P2P permitted
Kill switch
DNS leak protection
Dedicated IP purchase options
Double VPN
Cons
Tor over VPN (could be more secure)
Features in our best VPN service list
---
CyberGhost

Cheapest subscription
3 year plan – $2.75 per month (billed $99.00 every  3 years)
2 year plan – $3.69 per month (billed $88.56 every 2 years)
1 month plan – $12.99 per month
---
Summary
CyberGhost is another affordable VPN service based in Romania – excellent for maintaining your digital privacy. The CyberGhost VPN app is user-friendly and the 24/7 customer support is easy to reach if any issues come about. CyberGhost offers five simultaneous connections, an airtight privacy policy, and no logs policy and 60+ server locations.
Additionally, CyberGhost provides excellent speeds on most servers, a kill switch, P2P allowance on select servers, Bitcoin payment options and free browser add-ons. If you're still iffy on trying CyberGhost, you can always use their 7-day free trial or their 30-day money-back guarantee.
Pros
5 simultaneous connections
Based in Romania
Affordable
60+ server locations
Airtight privacy & no logs policy
P2P permitted
DNS leak/WebRTC protection
Works with Netflix and BBC iPlayer (+more)
Cons
Some servers are slower than others
Features in our Fastest VPN services list
---
PrivateVPN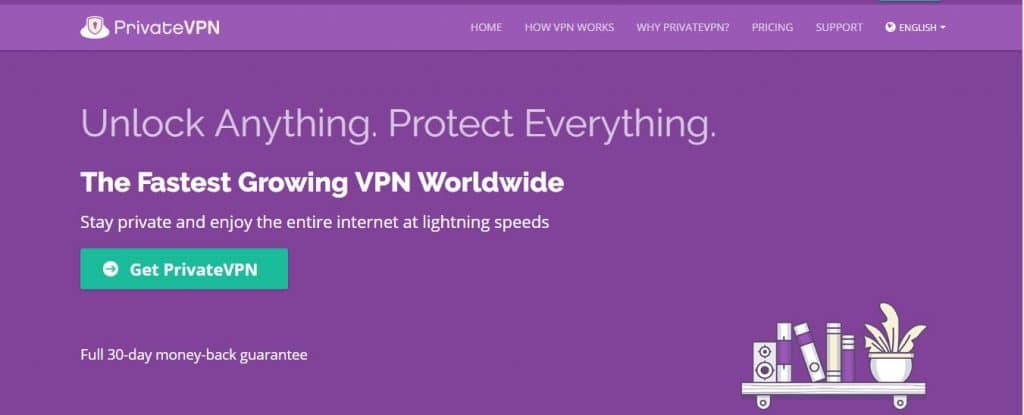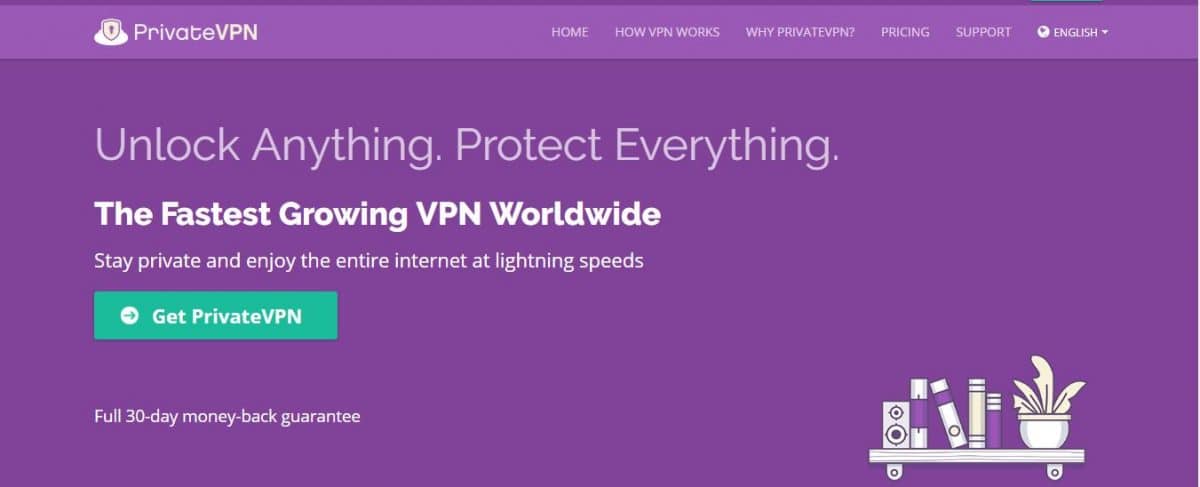 Cheapest subscription
19 month plan (7 months free) – $2.73 per month (billed $51.84 every year)
3 month plan – $4.20 per month (billed $12.60 every year)
1 month for $7.12
---
Summary
PrivateVPN is a Sweden-based VPN service that is ideal for users searching for a cheap service that still provides amazing capabilities, like unblocking websites and accessing geo-restricted content. For example, PrivateVPN supports 16 different Netflix regions – including the US. Moving on, PrivateVPN also offers military-grade OpenVPN encryption, a strict no logs/privacy policy and six simultaneous connections.
In addition to their accessing blocked content capabilities, PrivateVPN also offers amazing speeds for streaming that blocked content. PrivateVPN also offers an easy-to-use app for the less tech-savvy users. A downside to PrivateVPN – you have to manually configure the DNS via the provided guide. Fortunately, the guide isn't hard to follow at all. PrivateVPN also offers a 30-day money-back guarantee for unsatisfied users.
Pros
An Affordable VPN service
50+ server locations
Unlocks 16 different Netflix regions
Great customer support
Fast server speeds
6 simultaneous connections
Military-grade OpenVPN encryption
Airtight privacy policy
No logs
Cons
DNS manually configured w/ guide
Features in our best VPN for torrenting list
---
Private Internet Access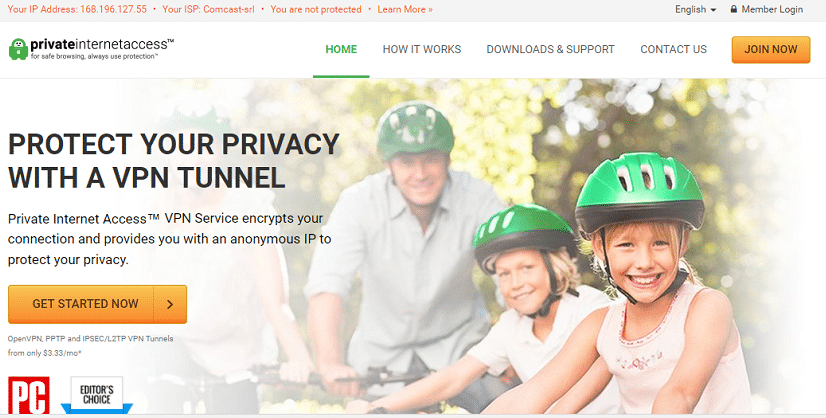 Cheapest subscription
2 year plan – $2.91 per month (billed $69.95 every 2 years)
1 year plan – $3.33 per month (billed $69.95 every 2 years)
1 month plan – $6.95 per month (billed $69.95 every 2 years)
---
Summary
PIA or PrivateInternetAccess is a VPN service that is well-known for its affordable pricing. PIA offers users an airtight privacy and no logs policy, military-grade OpenVPN encryption, 25+ server locations and fast server speeds.
---
Additionally, PIA provides DNS leak protection, a killswitch, and P2P support. A downside to PIA – they're based in the US. This means if they were served a warrant, they'd have to comply. This is where their no logs policy comes in – they might have to comply, but there's not much they can offer up. Finally, PIA does offer a 7-day money-back guarantee for unsatisfied users.
Pros
+Strong OpenVPN encryption
No logs policy
DNS leak protection
Killswitch
Affordable
P2P support
25+ server locations
Cons
Based in the US
Killswitch fails occasionally
Doesn't unblock Netflix US or iPlayer
Features in our most secure VPN list
---
PureVPN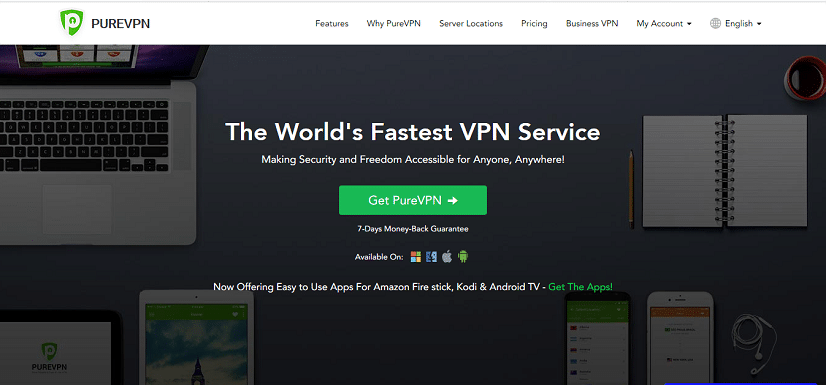 Cheapest subscription
2-year plan – $2.88 per month (billed $69 every 2 years)
1-year plan – $2.49 per month (billed $49 for the first year)
1-month plan – $10.95 per month
Summary
PureVPN is a cheap VPN service that offers a very large amount of servers and server locations (750+ servers in 140+ countries) – which also makes PureVPN an excellent streaming choice. PureVPN also provides users with five simultaneous connections, a killswitch, split tunneling, secure encryption, and excellent speed performance.
Additionally, PureVPN offers P2P activities on select servers, no usage logs, NAT firewall, 24/7 customer support, dedicated IPs and advanced port forwarding. A downside to PureVPN is the number of connection logs that are stored. If you end up unsatisfied with PureVPN, you can request a refund with their 7-day money-back guarantee.
Pros
140+ server locations
Netflix US and BBC iPlayer work
Fast server speeds
P2P allowed on select servers
Killswitch
Secure encryption
7-day money-back guarantee
Advanced port forwarding
No usage logs
Cons
Many connection logs
Content filtering doesn't work well
DNS leak
---
Cheapest VPNs: FAQs
For more information about using one of the affordable VPN providers above, take a look at the frequently asked questions we get asked below.
What is a VPN?
A VPN or Virtual Private Network is a technology that provides you with security and privacy via encryption. A VPN at work will redirect your network traffic to the encrypted VPN server.
When you're connected to a VPN, your information is secure. You can't be spied on. In other words: a VPN helps protect you from internet censorship and government/ISP surveillance.
Essentially, VPNs can be used to:
Hide your internet activity from third parties
Access geo-restricted content on Netflix, Hulu, etc.
Avoid website blocks and other types of censorship
Download/Torrent in a safe online environment
Secure your connection on public WiFi hotspots
Additionally, VPNs are also used by businesses to secure data and offer overseas employees a sense of security/privacy during their travels. With that in mind, it's easy to see why VPNs are necessary in today's digital world – even a cheap one.
How much does a VPN cost?
The cost of a VPN service mostly depends on what the VPN provider is claiming to offer. A fully-featured VPN with fast server speeds is likely to cost more than a basic VPN service with mediocre speeds.
To get an idea in your mind: the average cost of an excellent VPN service is between $70/year and $90/year. That being said, you can easily find an affordable VPN service that still offers great features and good speeds.
Those VPN services will cost around $50/year, although all of them offer monthly subscription options as well. To make the decision easier on you, any of the VPN services listed in this article will be great for affordable, prolonged use.
If you want a free VPN service it's important to note that many of them are insecure, unreliable and can't unblock Netflix or iPlayer. However, there are some free VPN services that can be trusted. See here for a list of trusted VPN providers that are free.
Lifetime VPN Subscriptions
Purchasing a lifetime subscription to a VPN service might seem like a good, affordable idea – it's not. At VPN Analysis, we are constantly comparing and reviewing the different VPN options out there. Despite our constant effort, we have yet to come across a reliable and trustworthy VPN service that offers a lifetime subscription plan. For that reason, you're better off purchasing a yearly plan if you want to save money long term.
Are cheap VPNs safe?
There are VPNs out there – cheap and expensive ones – that are not safe to use. A good VPN service consists of excellent privacy policies, superb encryption (with OpenVPN protocol) and additional security options like DNS leak and WiFi protection and a kill switch.
Fortunately, all of the VPNs suggested in this article excel in the features listed above.
Cheap VPNs for China
If you reside in China or a country similar to China that caters to invasive privacy laws, you might struggle to find a "cheap" VPN service that fits your needs. This is because countries like China (or Russia, Iran, etc.), VPNs are extremely frowned upon – sometimes even banned.
In these cases, you're better off paying a little extra to get a VPN service that offers a "stealth mode" or cloaking technologies to avoid detection. Although the cost of a VPN with these features is around $80/year, it's worth it if it means maintaining your digital privacy.
Are Cheap VPN services Fast?
Depending on your selection, your VPN could be fast. For example, the top two VPN services on our list offer excellent server speeds at an affordable cost. And even then, if your VPN connection seems slow, you can always switch servers – and all of the VPNs listed offer a variety of servers to choose from!
Conclusion
VPNs are necessary – which is why it's important to have them, even if you can't afford a fully-featured one. Fortunately, you don't need to break your wallet to maintain your digital privacy. Any of the VPNs listed in this article will be an excellent, affordable choice for prolonged use.
Cheap VPN Comaprison
| # | Provider | Rating | Price | Link |
| --- | --- | --- | --- | --- |