Turkey's President Recep Tayyip Erdogan really doesn't like social media. During a rally in 2013, he pronounced that social media was "the worst menace to society." He has promised to eradicate Twitter, he believes that YouTube is "a devouring force," and he thinks that Facebook is "immoral." WhatsApp and other messaging systems are also targetted by the Turkish government.
Social media sites periodically become inaccessible in Turkey and thousands of news and blog sites are permanently blocked. Access to many human rights organizations online is also impossible. The Turkish government is particularly focused on shutting down any avenues for criticism of its policies.
When you are in Turkey, you can get unrestricted access to YouTube and news sites despite these bans, thanks to Virtual Private Networks (VPNs).
List of the 5 Best VPNs for Turkey
Unfortunately, the Turkish government has found out about VPNs and tries to block access to many of these services' websites. So you may need a VPN in order to find a VPN. If you are planning to visit or move to Turkey, it is better to take out a subscription to a VPN service before you get there. The VPN you choose should be a very competent service that is able to avoid detection.
This review looks at VPN services that work well in Turkey. You can speed up the process of getting privacy protection in the country by focusing your search on just these five VPNs.
Later in this review you will be able to read more about how VPNs can help you. But first, read through these short descriptions of the five best VPNs for Turkey.
Best VPNs for Turkey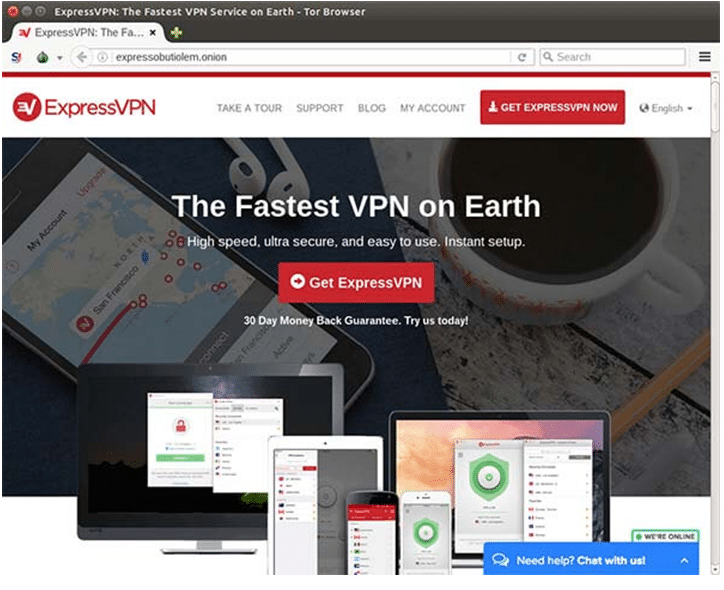 ExpressVPN works well in Turkey — despite being targeted by the government. This VPN service works hard to keep ahead of blocks and bans. It is a good service for getting into overseas libraries for Netflix and other overseas TV streaming services, such as the BBC iPlayer.
Most broadband access in Turkey is made via mobile devices. The ExpressVPN app works well on the small screens of tablets, Android phones and iphones and its procedures provide fast connections that exploit the newly-available 4.5G networks of Turkey's mobile providers. This means you can get full access to social media while inside Turkey by connecting through a VPN server abroad. The company has a no-logs policy, so it is a good choice for those who like to download with torrents.
Advantages:
Thirty-day money-back guarantee
Servers in 94 countries including Turkey
Avoids detection
No logs
High speeds
Gets into Netflix and other streaming sites
Drawbacks: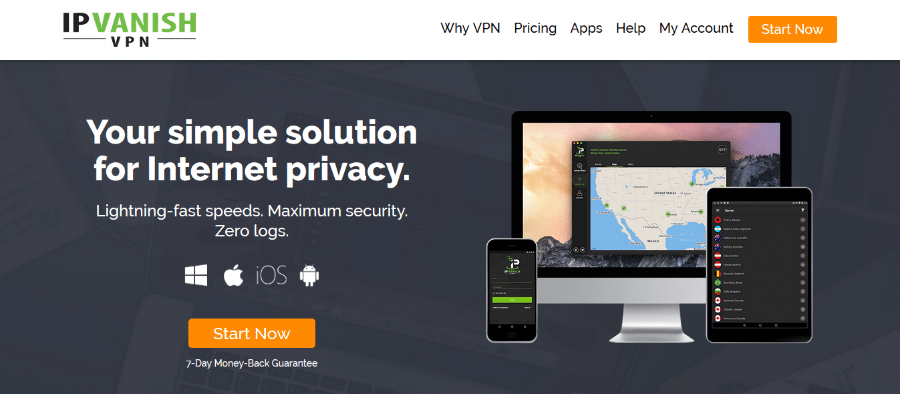 IPVanish is based in the United States. However, it has a zero logs policy, so it offers good protection from copyright lawyers and law enforcement agencies if you want to download with torrents. This company has servers in 60 countries, including Turkey, where it has four. If you want to get access to banned websites, those servers inside Turkey would be no use to you. However, they do add extra security to your connection, so they are great for protecting your internet calls.
The app of IPVanish looks great on mobile devices and it includes automatic WiFi protection and a kill switch to prevent apps on your device from connecting to the internet without the protection of the VPN. IPVanish is a great choice for interactive apps, such as voice chat because it has the fastest network in the industry.
Advantages:
Four servers in Turkey
Seven-day money-back guarantee
Very high speeds
No logs
Gets into Netflix USA
Drawbacks: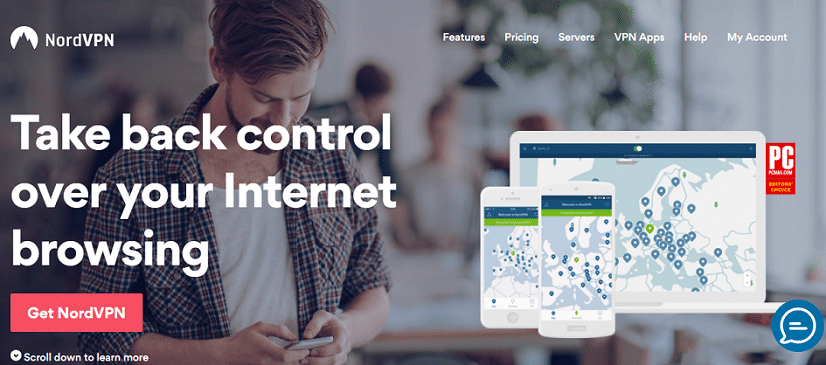 NordVPN has servers in 59 countries, including Turkey, where it has five. The VPN allows P2P activity on some of its servers, and fortunately, all five servers in Turkey qualify. This is a very cost effective VPN service because it starts off with a low price, but then also offers an even cheaper two-year deal. You get an allowance of six concurrent connections with NordVPN and the company does not have a problem with account sharing.
There are some interesting security features in the app, which include the option to use a double-hop connection, routing through two VPN servers and encrypting twice over. The NordVPN app is very easy to use and works well on mobile devices. This VPN can get you around access restrictions on video streaming sites, including Netflix.
Advantages:
Servers in Turkey
Thirty-day money-back guarantee
P2P allowed in Turkey
Allowance of six concurrent connections
Gets into Netflix
Drawbacks: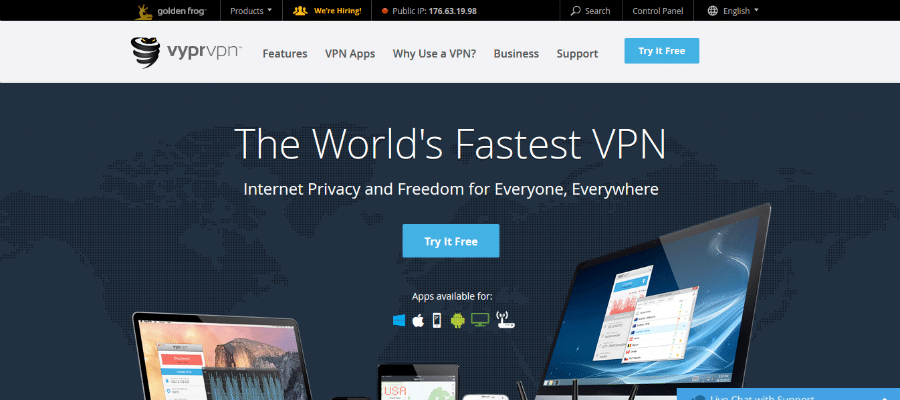 VyprVPN is on Erdogan's hit list of banned VPNs, but that hasn't done the service any harm. The VyprVPN website is still accessible in Turkey and its VPN servers there are fully operational with happy customers. The company has servers around the world, including in Turkey.
The company developed a cloaking technology, called Chameleon, which has served its customers well. This system makes it difficult for the authorities to identify that a VPN is is use. This helps in locations such as China, Iran, and Turkey, where the internet service providers have been ordered to block VPN-protected internet messages. This company can get into streaming services abroad, including Netflix.
Advantages:
Servers in Turkey
Three-day free trial
Allowance of five concurrent connections
Chameleon cloaking system
Gets into Netflix
Drawbacks:
Weaker security on Basic plan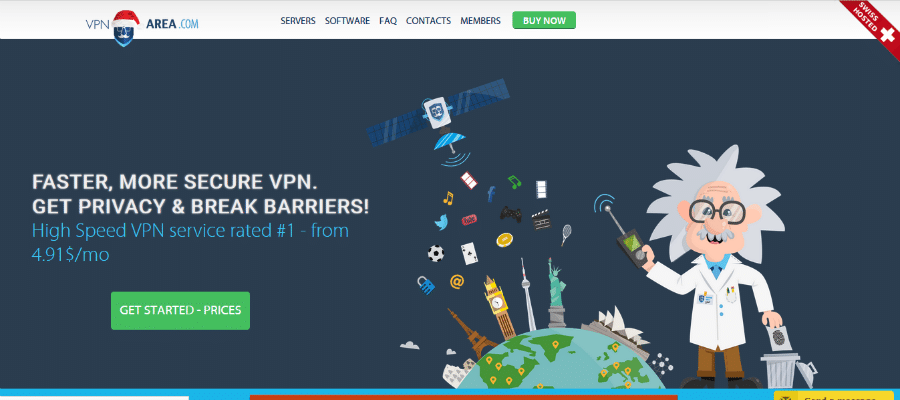 VPNArea has its company headquarters in Switzerland. This is good news for P2P downloading because Swiss law permits the downloading of copyrighted material as long as it is for personal viewing, so VPNArea makes no effort to hide its support for downloaders — it even has servers optimized for BitTorrent. The operating base of the company is in Bulgaria, right next door to Turkey, so this is another reason why this VPN service may turn out to be your best option.
The server network of this provider has a presence in 70 countries, including Turkey, Bulgaria, Cyprus, Iran, and Greece. This gives you lots of option to search for a fast connection from your location in Turkey. The company gives you an allowance of six simultaneous connections, and is fine with account sharing.
Advantages:
Two servers in Turkey
Seven-day money-back guarantee
P2P allowed
Allowance of six concurrent connections
Gets into Netflix
Drawbacks:
Doesn't speed up connections
VPN for Turkey: Considerations
There are many websites that are banned in Turkey on "moral" grounds. This list of sites includes porn and gambling sites. However, since the coup attempt in 2016 the main focus of the government has become the hated social media networks that protesters use to coordinate their actions and pass on versions of the truth that paint the Turkish government in a bad light.
Are VPNs Legal in Turkey?
The determination to stamp out access to social media sites has now moved onto attacks on the VPN industry. In 2016, the government ordered all ISPs to block the activities of ten VPN companies. This is strange because, to this day, there is still no explicit law against using a VPN in Turkey. The ban on these ten companies had no real legal basis, but came during a period of a State of Emergency, which enabled the executive (ie Erdogan) to implement security measures without the need to consult the parliament.
Those banned VPNs were:
Tor Project
VPN Master
Hotspot Shield
Psiphon
Zenmate VPN
TunnelBear
Zero VPN
VyprVPN
Private Internet Access
Express VPN
IPVanish
Given this list, you may be surprised to see that three of our recommended VPNs were included in the ban. However, in January 2018, all of these services were working well in Turkey. Users of some of the banned VPNs reported service disruption at times during early 2017. But this ban actually strengthens ExpressVPN, IPVanish, and VyprVPN because they easily worked around all of the techniques that Turkish ISPs tried in order to detect them and block them.
In 2018 the websites of all three of our star VPNs that are supposedly banned are easily accessed from within Turkey. Blocking a website is a lot easier than trapping all traffic from a VPN, so it seems that ISPs have completely given up on trying to implement the Turkish government's VPN ban.
VPN for Turkey: Conclusions
It seems that the Turkish government has declared war on the internet. This could easily be a fight to the death, because like most evolving dictators, Erdogan has reached a point of willing the destruction of systems that are widely used for commerce. Banks and the legal profession in Turkey routinely use VPNs to protect their communications and are at a loss on how to keep within the law, while still meeting their obligations to protect the data of their customers.
The fact that the Turkish government banned ExpressVPN, IPVanish, and VyprVPN is worrying headline news. However, the continued success of these services in Turkey shows that the Turkish government is likely to lose its war on the internet.
Remember, it is not illegal to use a VPN in Turkey, and given the increasing paranoia of the government against social media sites, the imperative to get a VPN in order to maintain contact with the outside world has become an essential move.
All of the services in our list of the best VPNs for Turkey offer refund periods, which gives you a great opportunity to give each of them a spin. Take advantage of these money-back guarantees to work out which of these five works best for you in Turkey.