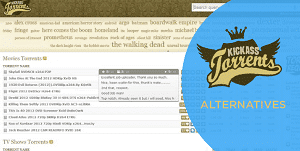 Kickass Torrents (KAT / kat.cr) was the world's most popular file-sharing website.
On 20 July 2016 its owner, 30-year old Artem Vaulin, was arrested in Poland on multiple charges.
Please note: In some territories, such as UK and Australia, you will require one of our best VPNs for torrenting in order to access the sites listed below. Simply click the link and pick a service that suits you. Then you can torrent with no interruptions.
---
Is Kickass Down?
As you might have guessed, Kickass is down! Check out our list of recommended alternative torrent sites below…
Alternatives to Kickass Torrents: Summary
Here's a list of our recommended torrent alternatives:
Extra Torrent – The largest torrent indexing site in the world. A great torrent alternative
1337x – A general purpose torrent alternative with an active community.
RARBG – An up to date torrent site with a helpful community.
Popcorn Time – A torrent site that lets you stream.
YTS.ag – Great site for high-quality, low bitrate films.
Torrent Hound – A great alternative to kickass or The Pirate Bay.
Check out our in-depth guide to each of these services below.
---
Quick Word About Torrenting
Warning: Torrenting itself is technically legal provided you have the content owners permission. Because of the way in which the BitTorrent protocol works, however, it is easy for copyright holders to discover the IP address of everyone downloading their intellectual property. They can then notify your ISP, or take legal action against you.
It is therefore important to protect yourself with a VPN when downloading from the websites listed below. A VPN will hide your real IP and encrypt your traffic so your ISP cannot see what you are doing. It is also a good idea to use a kill switch in order to protect you if the VPN disconnects while downloading.
---
Kickass Torrents Alternatives
KAT's demise has left inevitably left a big hole in many torrent enthusiasts' list of resources. So what are the best alternative websites to get your downloading fix?
---
ExtraTorrent

With the apparent demise of KAT, ExtraTorrent picks up the crown for largest torrent indexing website in the world. It offers a massive range of torrent links, and although not as good as KAT's, it has an active community that regularly comments on the torrents. It provides invaluable insights into how useful the torrent links are, the quality of downloads, whether they contain any viruses, etc.
---
This one is a smart looking, general purpose torrent site with an active community. It offers links to a great selection of up-to-date torrents and has no ads. Many of the admins abandoned ship this year, but the site still seems to be going strong.
---
Initially a Bulgarian torrent tracker, RARBG is now based in Amsterdam. It indexes all kinds of torrents, is up-to-date, and has a lively community of users who comment on torrents.
---
Downloading movie and TV torrents to watch locally is so 2014! Popcorn Time is an app that allows you to stream media content using the BitTorrent P2P protocol. It features a slick and easy-to-use interface, and because the BitTorrent protocol is such an efficient means of transferring data over the internet, it can deliver high quality (720p or 1080p) video streaming without buffering issues on even fairly slow internet connections. Check out our Best VPN for Popcorn Time guide.
---
If you do prefer to download your movies old-school style, then YTS.ag is the right port of call. The original YTS (formally YIFY) team was famous for releasing its own high quality but low bitrate rips of the latest movies. They threw in the towel last year, but YTS.ag (which has nothing to do with the original group) aims to take their place. As far as I can tell, YTS.ag is used by Popcorn Time.sh and PTCE as a source for their movie content.
---
Torrent Hound might be less known than Kickass or The Pirate Bay, but a sufficient alternative nonetheless. Live statistics of the libraries are accessible and in order to shield users' privacy while torrenting it provides its own torrent client.
---
The Kickass Story
The Kickass StoryOn 20 July 2016 Kickass Torrent's owner, 30-year old Artem Vaulin, was arrested in Poland on charges of conspiracy to commit criminal copyright infringement, conspiracy to commit money laundering, and two counts of criminal copyright infringement.
The arrest was performed on behalf of the US Department of Justice, in accordance with a Mutual Legal Assistance Treaty (MLAT). It also made it easy for the US DoJ to obtain Estonian banking records belonging to the Ukrainian national.
According to an official press release
---
"Vaulin is charged with running today's most visited illegal file-sharing website, responsible for unlawfully distributing well over $1 billion of copyrighted materials… In an effort to evade law enforcement, Vaulin allegedly relied on servers located in countries around the world and moved his domains due to repeated seizures and civil lawsuits. His arrest in Poland, however, demonstrates again that cybercriminals can run, but they cannot hide from justice."
---
Kickass Torrents provides .torrent and magnet links to copyright-infringing content but does not host any such content itself. The website receives over 50 million visitors each month, has a net worth of around US $54 million, and is estimated to earn $12.5 million to $22.3 million through advertising revenue.
---
Damning Evidence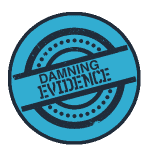 Unlike websites such as The Pirate Bay, KAT always claimed to respect properly submitted DMCA notices asking for links to infringing content be removed.
However, according to the 50-page Criminal Complaint, filed by federal investigator Jared Der-Yeghiayan, DMCA notices were not in fact complied with. Instead, they were met with the following response:
---
"Greetings,
Your request has been reviewed, but cannot be processed due to one (or more) of the following reasons:
1) The Claim wasn't written in English language;
2) You provided no evidence showing that you are the copyright holder
or that you are acting on behalf of the copyright holder;
3) You provided no evidence showing that the content is legally
copyrighted;
4) There were more then [sic!] 30 torrents mentioned in the Claim email;
5) Your content is hosted on a different website.
Please, make sure to fulfill all the conditions mentioned above before sending a claim.
You can find more detailed information regarding the DMCA email layout via the following article -https://kat.cr/dmca/
Respectfully,
KAT team"
---
In his affidavit, Der-Yeghiayan explains how he posed as a KAT advertiser. His initial ad cost $300 per day, but when he tried to take out a second ad, he was told that only more expensive banners were available. These cost an eye-watering $1,000 to $3,200 per day.
When buying ads (via a Latvian bank account), Der-Yeghiayan was warned to "make sure that you don't mention KAT anywhere." Additional payment was made through a different Estonian bank account.
Vaulin is also accused of running a Ukrainian company called Cryptoneat. Allegedly, the main purpose of this was to launder money obtained through KAT.
---
The Apple Connection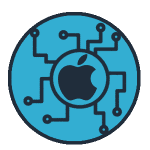 The Apple ConnectionInterestingly, the complaint (page 43) makes it clear that Apple cooperated with federal authorities in tracking down Vaulin. It did this by identifying IP addresses used by Vaulin's email account ([email protected]) to make transactions.
"Records provided by Apple showed that [email protected] conducted an iTunes transaction using IP Address 109.86.226.203 on or about July 31, 2015. The same IP Address was used on the same day to login into the KAT Facebook Account. Then, on or about December 9, 2015, [email protected] used IP Address 78.108.181.81 to conduct another iTunes transaction. The same IP Address was logged as accessing the KAT Facebook Account on or about December 4, 2015."
Page 41 also makes reference to Der-Yeghiayan having access to Naulin's iCloud account.
"During the search of Vaulin's Apple iCloud account I discovered that Vaulin has an instant message account he uses with the username "nike."
---
Arrest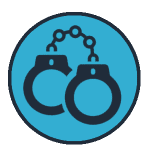 It is expected that Vaulin will be deported to the United States, where he will face trial in Chicago, Illinois. The copyright charges amount to a maximum of just five years, but the money laundering charge could land him in jail for up to 20 years.
The reason that a court in Illinois is trying Vaulin is that about three and half years ago, ending in January 2016, KAT operated out of servers based there (in addition to servers based in Canada).
The Kickass Torrents website is now completely unavailable. This also includes all of its major mirrors. The website for Cryponeat (Vaulin's Ukrainian company) is also offline. It is worth noting, however, that no other employees of either Kickass Torrents or Cryptoneat have been arrested or named in the affidavit.
---
The current state of play (June 2018)
KickAss Torrents remains firmly shut down. Its alleged owner, Artem Vaulin, is now fighting extradition to the United States. Vaulin is resisting extradition on the grounds that operating a torrent search engine is illegal in neither Poland nor Ukraine:
"The primary basis for challenging extradition is that the acts of which Artem is accused do not constitute a crime in Poland where he is detained, nor in the [sic!] Ukraine where he lives and works."
A new court filing also argues that there is no such thing as secondary criminal copyright infringement. US lawyer Ira Rothken has offered to act on his behalf but has been denied direct access to his client in Poland. Rothken also represents Kim Dotcom in his ongoing Megaupload legal battle, and supports the arguments put forward in the new court filing:
"The fundamental flaw in the government's untenable theory of prosecution is that there is no copyright protection for such torrent file instructions and addresses. Therefore, given the lack of direct willful copyright infringement, torrent sites do not violate criminal copyright laws."
Vaulin has been denied bail and remains in jail during the extradition process.
In other (related) news, meta-torrent search engine Torrentz has shut down. It is likely that the arrest of Artem Vaulin contributed to this decision by its developers. I have updated this list to reflect this change in the torrent scene.
---
DXtorrent: Is Kickass Back?
As of bringing Kickass down, mirror sites of KAT are popping up here and there, but it usually turns out that they are not working properly because they're fake or troll sites. One of them is DXtorrent, which seems to be probably just another fake Kickass site. Therefore in this article, we offer a selection of torrent sites that serve as great Kickass alternatives.
---
Always Use a VPN to Protect Yourself When Torrenting
Please, remember that you can get into serious trouble for downloading copyrighted content from websites such as Kickass.to. The way in which the BitTorrent protocol works means everyone downloading the same file can easily see the IP address of everyone else who is downloading that file (hence the names P2P and file sharing!). It makes it very easy to get caught.
Using a VPN will protect you because:
Your ISP cannot see what you get up to on the internet, as all data that passes between your computer and the VPN server is encrypted. It means that your ISP cannot see that you are torrenting, or indeed, what you are torrenting.
Anyone watching from the internet (e.g., copyright holders who monitor the IP addresses of torrent users who download their content) will see the IP address of the VPN server, not your real IP address. In other words, using a VPN hides your real IP addresss
Using a VPN will also allow you to bypass censorship blocks placed on torrent sites by many governments.
Be aware, however, that not all VPN providers permit torrenting. For a run-down of the best VPN providers that do permit P2P, plus an in-depth discussion on using VPNs when downloading, please check out our Best VPN for Torrenting article.
---
Kickass Alternatives Conclusion
The world won't be the same place without Kickass. Hopefully, these Kickass torrents alternatives will be to your liking and you'll be able to torrent as your heart desires. If you think we've missed something, then do let us know in the comments below!