Kodi is an excellent way to stay up-to-date with your favorite entertainment. As a free, open-source media player, Kodi lets you access a variety of TV streaming sources in one place. Kodi can even be used to stream free content using third-party add-ons.
The only thing that could make Kodi better is a VPN or Virtual Private Network. With a VPN for Kodi, you're able to access blocked and restricted services regardless of your location. Better yet – you'll be able to access all of that amazing entertainment in a safe, secure and private virtual environment.
What are the top 5 VPNs for Kodi?
With over 800+ VPNs on the market, finding the perfect VPN for Kodi isn't exactly easy. In fact, it can be downright stressful when you don't know what to look for. Luckily, our team at VPN Analysis wants to make the journey easier – so we did the hard part for you. Our team handpicked the top 5 VPNs that work with Kodi in 2019. Let's take a look at them:
CyberGhost

CyberGhost is a VPN service based in Romania – excellent for maintaining your digital privacy while enjoying Kodi content. The CyberGhost VPN app is user-friendly and the 24/7 customer support is easy to reach if any issues come about. CyberGhost offers five simultaneous connections, an airtight privacy policy and no logs policy and 60+ server locations.
Additionally, CyberGhost provides excellent speeds on most servers, a kill switch, P2P allowance on select servers, Bitcoin payment options and free browser add-ons. If you're still iffy on trying CyberGhost, you can always use their 7-day free trial or their 30-day money-back guarantee. Visit CyberGhost for more information.
---
PrivateVPN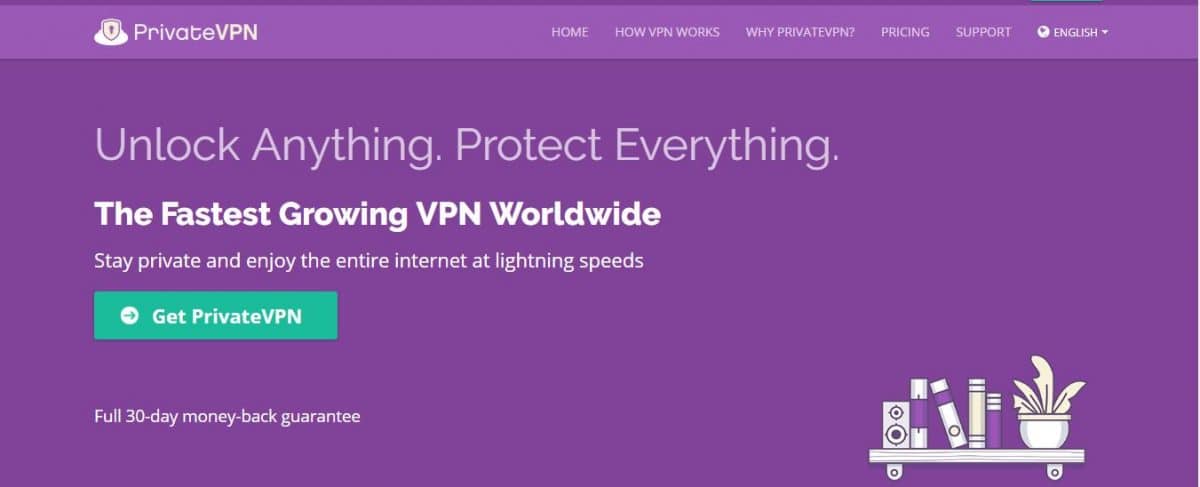 PrivateVPN is a Sweden-based VPN service that is ideal for Kodi users who want a cheap service that still provides amazing capabilities, like unblocking websites and accessing geo-restricted content. For example, PrivateVPN supports 16 different Netflix regions – including the US. Moving on, PrivateVPN also offers military-grade OpenVPN encryption, a strict no logs/privacy policy and six simultaneous connections.
In addition to their accessing blocked content capabilities, PrivateVPN also offers amazing speeds for streaming that blocked content. PrivateVPN also offers an easy-to-use app for the less tech-savvy users. A downside to PrivateVPN – you have to manually configure the DNS via the provided guide. Fortunately, the guide isn't hard to follow at all. PrivateVPN also offers a 30-day money-back guarantee for unsatisfied users. Visit PrivateVPN for more information
---
NordVPN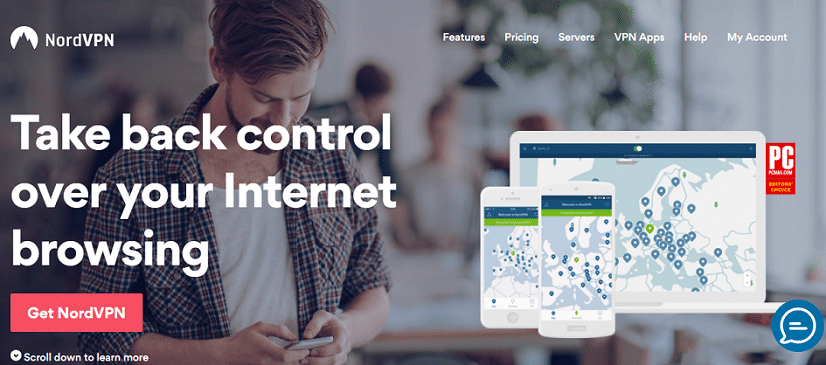 NordVPN is a VPN service with providers based in Panama – another excellent location for digital privacy. NordVPN provides Kodi users with excellent military-grade OpenVPN encryption, an airtight privacy policy and no logs policy, 6 simultaneous connections and 70+ server locations.
Additionally, NordVPN allows P2P activities and offers excellent server speeds. NordVPN also provides CyberSec anti-malware protection, a Smart DNS service, dedicated IPs (at an extra cost), a double VPN and a system kill switch. If you're still hesitant to try NordVPN, you can rest easy knowing they not only offer a free trial – but a 30-day money-back guarantee as well. Visit NordVPN for more information.
---
ExpressVPN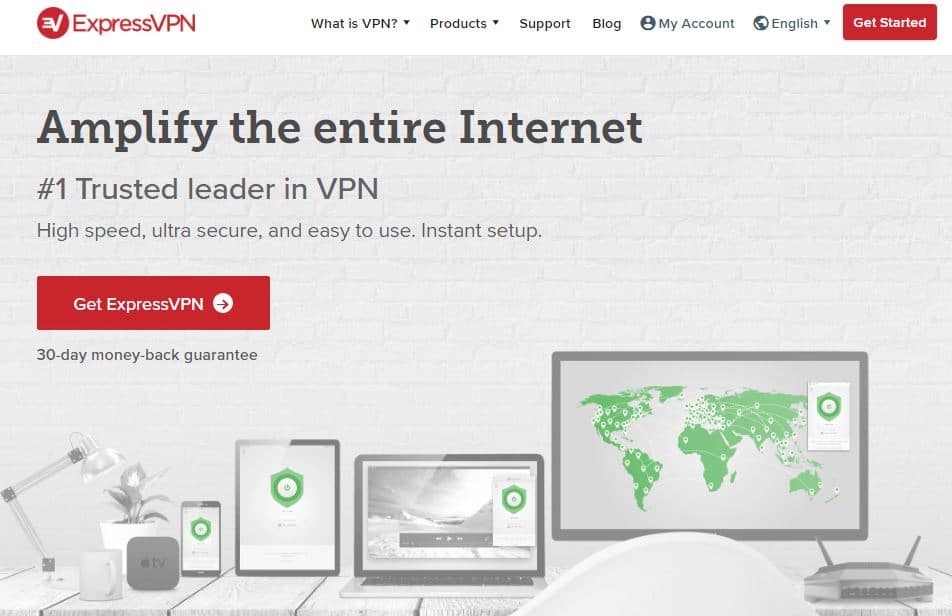 ExpressVPN is a VPN provider based in the British Virgin Islands that also offers an excellent service to its Kodi users. To start, ExpressVPN provides users with excellent military-grade OpenVPN encryption, a strict privacy and no logs policy and DNS/WebRTC leak protection. Additionally, ExpressVPN offers 90+ server locations with fast speeds to go along with them and "stealth servers" located in Hong Kong for additional privacy.
ExpressVPN also includes a free Smart DNS service in their package. If you have any issues with your service, ExpressVPN's dedicated 24/7 customer support will be there to help you in a very timely manner. Finally, ExpressVPN also offers a 30-day money-back guarantee for unsatisfied users. Visit ExpressVPN for more information
---
IPVanish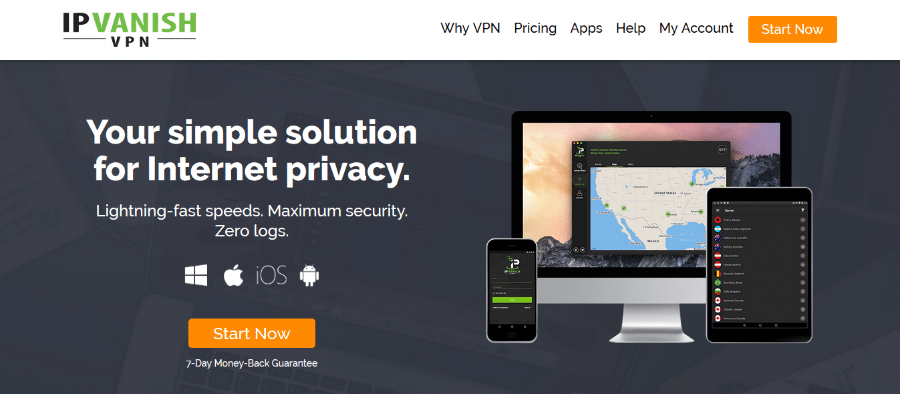 IPVanish is a VPN service that is based in the US – but makes up for it by exercising a strict no logs policy and an airtight privacy policy. IPVanish offers 60+ server locations, excellent military-grade OpenVPN encryption, 24/7 customer support and five simultaneous connections. Additionally, IPVanish allows P2P activities and provides users with a killswitch.
IPVanish also offers an easy-to-use cross-platform VPN app. In terms of Kodi compatibility, IPVanish cannot get into Netflix US and (sometimes) BBC iPlayer, but it can get into other streaming services like Amazon Prime. Finally, IPVanish offers a 7-day money-back guarantee for unsatisfied users. Visit IPVanish for more information.
---
Kodi VPNs: FAQ
During their researching, our team of VPN experts came across a variety of frequently asked questions involving Kodi and VPNs for Kodi. The section below will tackle those questions by providing in-depth answers to them.
What is Kodi?
Kodi is an open source home cinema software that lets users access dozens of entertainment libraries from a variety of sources – including paid subscriptions like Netflix and Hulu and free add-ons like Exodus and BBC iPlayer. Kodi is also available on a wide range of platforms, including Windows, Linux, Android, iOS, macOS and Raspberry Pi.
What is a VPN for Kodi?
A VPN or Virtual Private Network for Kodi is a technology that provides you with security and privacy via encryption. A VPN at work will redirect your network traffic to the encrypted VPN server. When you're connected to a VPN, your information is secure. You can't be spied on. In other words: a VPN helps protect you from internet censorship and government/ISP surveillance.
Essentially, VPNs can be used to:
Hide your internet activity from third parties
Access geo-restricted content on Netflix, Hulu, etc.
Avoid website blocks and other types of censorship
Secure your connection on public WiFi hotspots
Additionally, VPNs are also commonly used by businesses to secure data and offer overseas employees a sense of security/privacy during their travels. With that in mind, it's easy to see why VPNs are necessary in today's digital world.
Why do I need a VPN for Kodi?
Without a VPN for Kodi, you're an open door just waiting for an invasion of privacy. For example, it's not unusual for governments and ISPs to spy on your online activities. However, when you use a VPN for Kodi, there is no spying – your internet traffic is encrypted, protecting you from the prying eyes of governments, ISPs and other third parties. With a VPN for Kodi, you're taking the first step in fighting government surveillance.
You're also taking the first step in fighting internet censorship. In addition to maintaining your digital privacy, a VPN for Kodi also lets you access websites and services that would normally be blocked in your region. This is especially apparent for Kodi – you can access a world of geo-restricted content using TV streaming add-ons for Kodi.
How do I choose the best VPN for Kodi?
Choosing the best VPN for Kodi should be met with some considerations. For example, you want a VPN for Kodi that offers fast HD streaming speeds. Without a fast VPN for Kodi, you'll be left watching the buffering icon longer than the actual TV show. There are also a variety of other factors that should be considered like:
Level of encryption – You want military-grade encryption with the OpenVPN protocol for the ultimate security
Privacy Policies & No logs – A VPN with an airtight privacy policy that collects/stores no logs is necessary for maintaining your digital privacy
Number of servers & server locations – Remember, the more server locations, the more geo-restricted content
Additional security features – Additional security features like a killswitch, DNS leak and WiFi protection are also important
Customer service – A customer service team that's available 24/7 to answer your questions in a timely and efficient manner is also a feature to look for
Speed – As mentioned above, you need a VPN for Kodi that has remarkably fast speeds to make up for the negative impact that VPNs bring to internet speeds
Don't let that list of features scare you – as long as you stick with our recommendations in this article, this section doesn't really apply to you. Now if you plan to leave this article and find your own VPN, you'll want to take this list of features with you. Of course, the easiest and most effective option is to stick to our recommended top 5 VPNs for Kodi.
How do I use my VPN with Kodi?
How you set up your VPN for Kodi will depend on the VPN you choose and the device you want to use. Luckily, all of the VPNs in this list offer a variety of detailed setup guides that are easy to follow. Simply navigate to your VPN's help desk and find the guide relevant to your setup needs.
Kodi VPNs: Conclusion
Kodi is an excellent source for the latest and greatest entertainment. Sadly, without a VPN for Kodi, that entertainment comes at a price – government and ISP surveillance. If you want to enjoy Kodi to its fullest extent while maintaining your digital privacy and security, you'll try one of our recommended VPNs for Kodi ASAP. You've got nothing to lose, right?